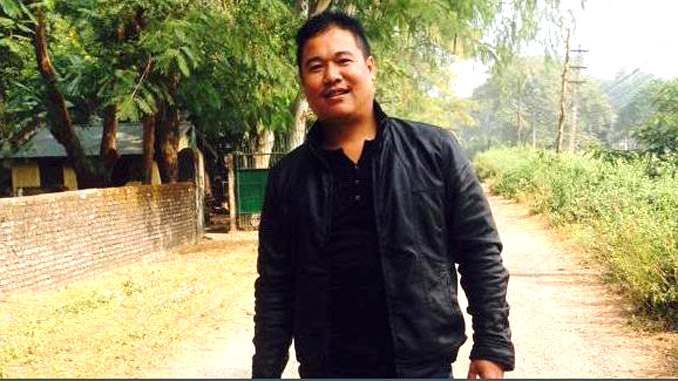 Pokhara—Notorious gangster Manoj Pun was killed in police encounter at Bijaypur of Devdaha Municipality- 4 in Rupandehi district this morning, informed District Police Office Rupandehi SP Shyam Gyawali. His henchman Som Ale also was killed along with the Pun during wee-hour shooting. According to police, both of them were injured during shooting and were rushed to Lumbini Zonal Hospital but they succumbed to injury at hospital.
Pun was in Nepal Police most wanted list in the charge of murdering Federation of Contractors' Association of Nepal (FCAN) Chairman Sharad Kumar Gauchan, CPN-UML youth wing Youva Sangh Rupandehi Chairman Durga Tiwari and Basanta Paudel. Tiwari was shot dead in December 19, 2016 and Pun had claimed the responsibility of his killing. Gauchan was shot dead on Oct 9, 2017 at New Baneshwor in Kathmandu.
Earlier Pun was the leader of CPN-MC youth wing than Young Communist League and later he joined UML youth wing. He has been involving in extortion and has been living in India for few times. Police team was mobilized in search of Pun as the information of his entry to Nepal was received. According to police claim, absconding Pun and his friend Ale encountered with police team in Devdaha and he opened fired against police. At the same time Police also opened answering fire to kill Pun and his aide at 3 am this morning.