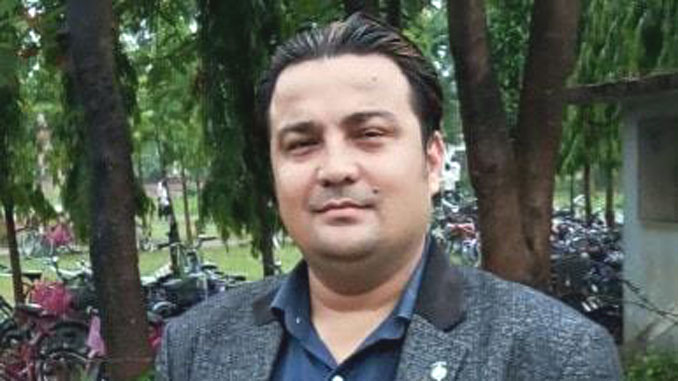 A 16-member group of tourism entrepreneurs has just come back to Pokhara from Siliguri, India after taking part in Bengal Travel Mart 2018. Young entrepreneur and Trekking Agencies' Association of Nepal Western Regional Association Pokhara first vice, chairman Hari Bhujel was the coordinator of that group. Here is an excerpt of short chitchat with Bhujel about his participation in that mart held from February 16 to 18.
How was your experience about the participation in Bengal Travel Mart 2018?
We have had very positive experience and our participation in BTM remained very fruitful. We Nepali entrepreneurs including Nepal Tourism Board and Pokhara Tourism Council hosted a Nepal Night during a mart on February 17. The program happened to be very impressive among participants as well as travel and tour operators.
Even in last year, a group of tourism entrepreneurs from Pokhara reached northeast of India under Border Town Promotion; what is the difference between that tour and this tour?
Talking about differences, we had visited many northeast cities like Siliguri, Dooars and Gangtok promoting Pokhara there that time. Some business to business meetings were held that time but in our recent visit, we also had business to consumers meetings that helped us to talk directly to consumers about our services and attractions of Pokhara. At the same time, there had installed more than 100 stalls in the mart where we visited and talked about Pokhara.
What were the major concerns of international tour and travel operators about Pokhara and Nepal?
Their main concern was the recent situation of Nepal after the devastating April earthquake that rattled our country very badly. They also raised the question on security part but we tried to convince them informing about the ground reality of Nepal. We have hold three tire of polls and elected new Prime Minister too, now the situation is all right was our answer to them.
International tourists and tour operators always complain the sorry state of our roads and connectivity; how did you address this issue in BTM?
It is very unfortunate that we have very bad road condition as you talked. We have informed them that there is undergoing new road construction and the old roads also are being revamped in Nepal. We have been pressuring government for such works for years too. Some direct flights from Bhadrapur to Kathmandu and Pokhara were also discussed during a visit with some of the entrepreneurs.
Why don't you entrepreneurs think of hosting a Travel Mart in Pokhara?
It would be better if we could host such travel mart in Pokhara. I would like to add here that the NTB should think to host a Travel Mart in Pokhara and we entrepreneurs and tourism organizations are ready to assist in this regard. So, let's host a travel mart in Pokhara as early as we can.