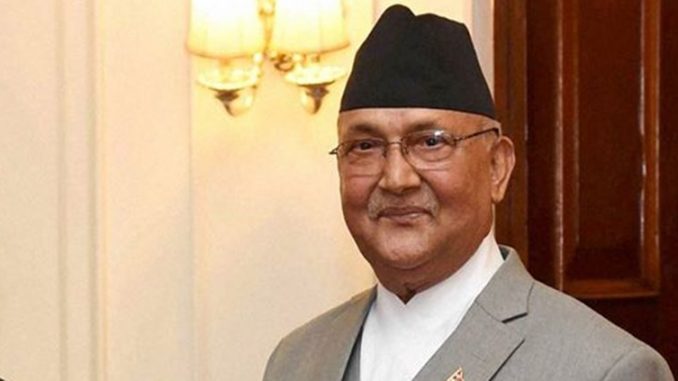 Pokhara—CPN-UML Chairman KP Sharma Oli has been appointed as the 41st Prime Minister of Nepal for second time today. President Biddhya Devi Bhandari appointed Oli as PM as per the clause 76- 2 of the constitution of Nepal. The swearing in ceremony is scheduled for 4 pm this afternoon.
Earlier Oli with his party's senior leaders including CPN-MC leaders reached Shital Niwas to claim the post of PM with President Bhandari. Before that, Election Commission Nepal had submitted the election results to President Bhandari Yesterday. Following this submission, the way to claim PM cleared for Oli.
Caretaker Prime Minister Sher Bahadur Deuba had resigned from his post before the appointment of Oli as PM this morning. Similarly, the parliamentary party meeting of CPN-UML nominated Oli as a Parliamentary leader of this party.