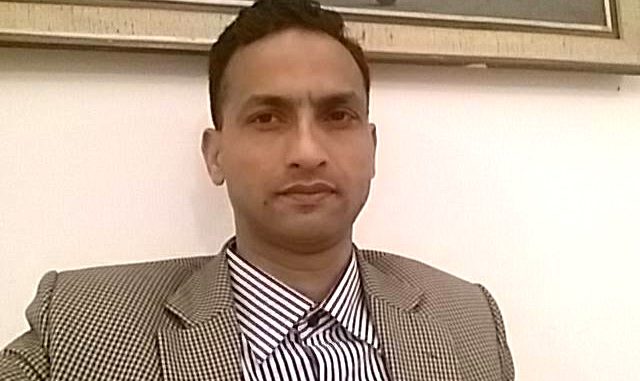 Indra Bhandari has been unanimously elected as a Chairman of Nepal Tourism Entrepreneurs Organization (NTEO) Province number IV recently. Bhandari who is also a General Secretary of Nepal Air Sports Association (NAA) and the Embroidery and Garment Association (EGA) Pokhara has talked about his upcoming plans as a Chairman of NTEO that is close to ruling CPN-MC. Excerpts of chitchat:
What are your future plans as a head of NTEO Province IV?
I am thinking of a comprehensive interaction to make Pokhara a real tourism capital of Nepal. The interaction would be featured by presentation of a detail working-paper on the development of tourism among the tourism entrepreneurs, local units' representatives, government officials and stakeholders. Air connectivity, parking problem of Pokhara, road widening and sound pollution would be the key agendas of that interactions.
Do you have any plan of tackling the problems that all the tourism entrepreneurs have been facing for years?
Tourism entrepreneurs have been facing a lot of problems base on their nature of businesses. The problems that been facing by entrepreneurs who offer adventure tourism activities may not match with the problems that been facing by the garment entrepreneurs. So, I am thinking of the issues of conserving the investment of tourism businesses, running of hospitality and other trainings to tourism entrepreneurs and the investment in creative way. Most of these you can say software parts while above ones are hardware that cover the development of infrastructure parts.
What are you thinking of on the side of tourism especially Pokhara and its surrounding's promotion?
We can set up hoarding boards in Indo-Nepal border with promotional messages. Major airports that concerns tourists' routes could also be utilized for promotional activities. Besides that, international promotion in India, China and other European countries also could be the parts of our marketing of tourism.
What do you say on the parts of conservation of natural gifts of tourist attraction?
Conservation of Phewa and other lakes, diversion of sewerages that are directly incorporated to Phewa, illegal encroachment of those lakes and public properties would also be the concern of NTEO. Removal of water hyacinth from Lake Phewa, construction of check dams in Harpan Khola to save Phewa and tree planting are some of my picks that would be carried out under short run and long run plans.
Lastly, why is there politics in tourism that has separate wings of every political party? Isn't it plague for the development of tourism?
It's unfortunate to politicize tourism however we NTEO would like to unite all the tourism entrepreneurs under a single umbrella in coming future. Yes, we concern and believe in the ideology of CPN-MC but our organization doesn't solely affiliate in that party. Our goal is the promotion and development of tourism under a single umbrella that units all the tourism entrepreneurs and deal for their wellbeing.