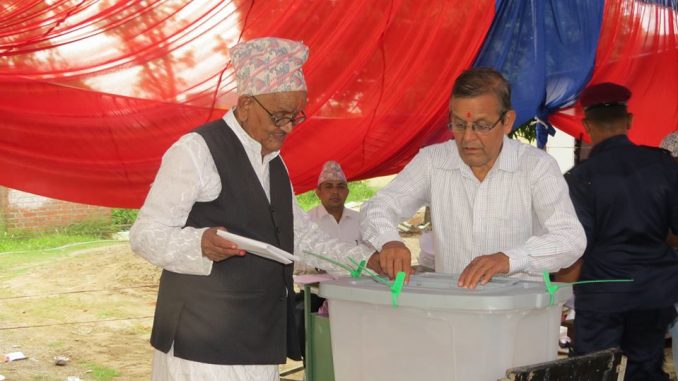 Pokhara—Amid rain in many parts, Nepali voters are taking part in the second phase of civic polls in Nepal. The voting begun at 7 am in the morning and it lasts at 5 pm in 35 districts. 15038 people's representatives are going to be selected from this election.
The polls are undergoing in 334 local units including 1 metropolitan city, 7 sub-metropolitan city, 111 municipalities and 215 rural municipalities. 64, 32, 765 voters are eligible to cast their vote in this election. 66,900 staffers are being deployed in 8364 poling centers, informed Chief Election Commissioner Ayodhi Prasad Yadav.
Out of 7 provinces of Nepal, the EC has already conducted the civic polls in Provinces 3, 4 and 6, while the polls for Province 2 have been rescheduled for September 18.