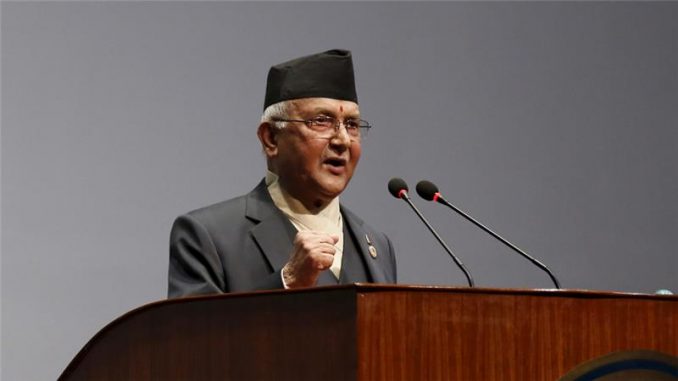 Recentfusion.com–Pokhara: Prime Minister KP Sharma Oli said that the no-trust motion registered in parliament was a proposal of jealousy. Oli further added- Nepali Congress and CPN-Maoist Center registered that proposal as they suffocated and frightened by the popularity of the incumbent government.
PM Oli was addressing General Federation of Nepalese Trade Unions (GFONT) representative council in Kathmandu on Wednesday. Oli claimed that NC and Maoist though that senior citizens, youths and children all started to believe and support CPN-UML that came up with some practical and popular programs along with the ongoing fiscal year budget.
Pulling out from the government, CPN Maoist Center with the help of Nepali Congress has registered the no trust motion in the parliament. Oli and his government urged to speaker to discuss the business bills before discussing on no trust motion.
NC and Maoist have asked PM Oli to resign from the post of PM but Oli said he will face such no trust motion in the house instead of resigning.