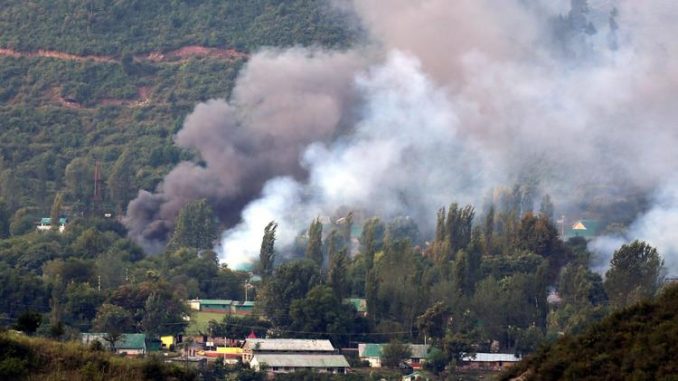 Recentfusion.com—New Delhi: At least 17 soldiers killed in the garrison town of Uri in Kashmir on Sunday morning.
The place is about 63 miles from the Srinagar which is the capital of Indian-ruled Jammu and Kashmir. It has not been disclosed that which militant group was responsible behind the attack. Four rebels were shot by Indian Army after several hours.
The attacked took place near the actual border between Pakistan and India in the conflict area. The sounds of loud explosions were heard and the big part of the barrack caught fire while on the attack. More than 30 Armies were wounded and some of them in critical condition, international media report.
The search is undergoing near to the attacked area however the Army claims that they killed all the rebels. High level army source informed that the militants had come into the Indian area of Kashmir from the part of Pakistani-controlled area.