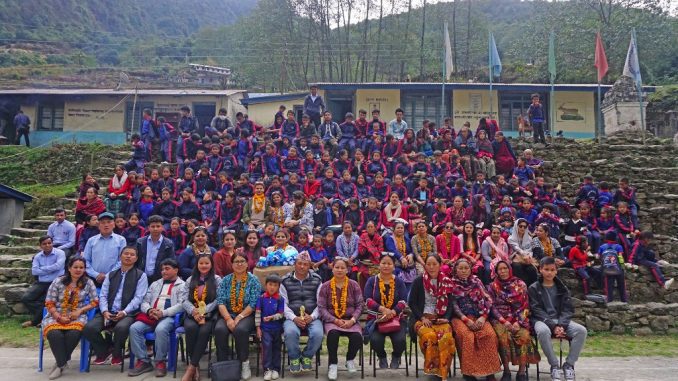 Pokhara—The Tourism Entrepreneur Women's Association of Nepal (TEWAN) has organized an awareness program on rural homestay and women's health at Tangting of Madi Rural Municipality in Kaski. Students, guardians, homestay owners and local people joined the program held in the premises of Himalaya Milan Secondary School.
Meanwhile TEWAN also distributed the sanitary pads to the women and school girls. Speaking at the program TEWAN president Lucky Karki Chhetri suggested all the homestay owners to maintain sanitation when operating their businesses. She also asked the village women to consult with doctors regularly instead of hiding their problems. At the same time, Dr Rumi Tandukar spoke about the problems and solutions while having menstruation. She further told the women that menstruation is a common phenomenon but is not a matter of shame.
Similarly TEWAN vice president Renu Thapa Magar said that her organization distributed those pads so that school girls need not go to their homes during having menstruation. TEWAN general secretary Kamala Giri, TEWAN member and program coordinator Shova Paudel, Madi Rural Municipality- 2 chairman Ekajung Gurung and HMSS principal Om Prakash Gurung delivered their views during the program.