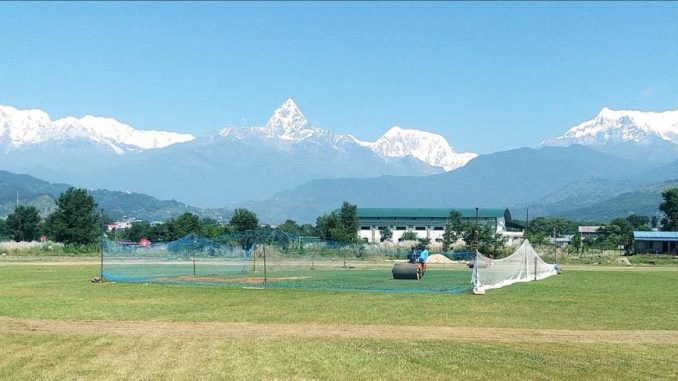 Pokhara—Pokhara Paltan is to meet Chitwan Rhinos in the final of Namaste Pokhara Premier League 2018 is being played in the cricket ground of Pokhara Stadim. Rhinos Sunday thrashed Hulas Kathmnadu Royals by 6 wickets in the eliminator round to take on Paltan who topped the league table on the basis of net run rate had entered the final yesterday.
Royals won the toss and were elected to bat first. They collected paltry total of 94 runs in 19.3 overs. Skipper Gyanendra Malla contributed 30 runs while J Kolsawal contributed 25. But Rhinos met the target of 95 runs in 18.2 overs. Rhinos' Sunny Patel alone took 3 wickets and SK Patel and B Karki toppled two wickets each. Karan KC and Paras Khadka took 1 wicket each.
For Rhinos, SK Patel made 38 runs while H Shah contributed 26 runs. Aarif Sheikh not out contributed 20 runs to guide the Rhinos to the final. In bowling side, Royals' S Bhari took 3 wickets and P Sarraf took 1 wicket. Winner of the final will bag Rs 2.7 million and runner up will get Rs 1 million as prize money.