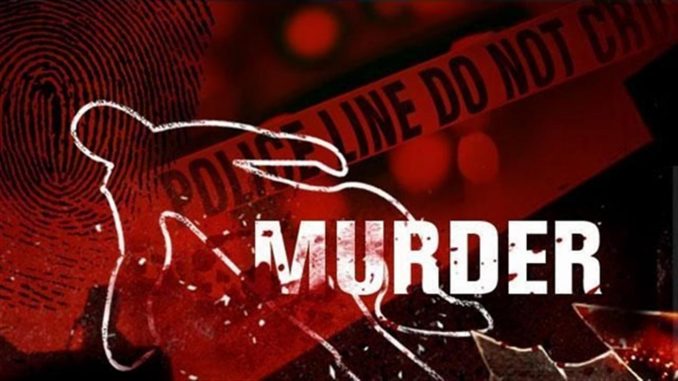 Pokhara—Yan Bahadur Gurung, 52, from Khudikhola of Pokhara Metropolitan City- 32 has been arrested by District Police Office Kaski on Thursday for allegedly murdering his 60-year-old wife Srimaya Gurung on Tuesday.
A police team had reached incident site with a dog as the police received the information about a packed body in a sack. Then police within an hour arrested fugitive Gurung for killing his wife who had suffered paralysis.
According to DPO Kaski spokesperson DSP Rabindraman Gurung, drunk Yan like always arrived home during the night time and his wife complained and asked him why he was late and intoxicated. Then Yan hit his wife's head with a stone during their quarrel. As she died, he packed her body in a sack and threw it in the banks of stream. Then next morning he ran away, announcing that he killed his wife.
He was trying to hide him in a farming field near Tallo Gagangauda Bazaar when he was arrested by Police. DPO Kaski Chief SP Om Bahadur Rana also reached the incident site to probe the killing.