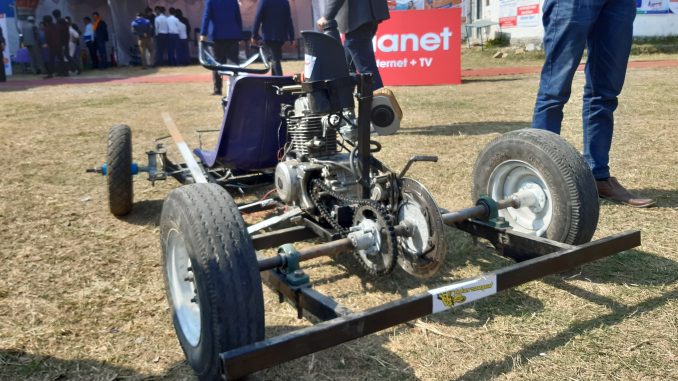 Pokhara– Prabhu Pay CAN Info-Tech 2020 in association with Worldlink has been wrapped up at Pokhara Exhibition Center Nayabazar in Pokhara on Thursday. Gandaki Province Internal Affairs and Law Minister Hari Bahadur Chuman concluded the festival amid a formal ceremony.
Addressing the ceremony, minister Chuman said that the role of organizer Federation of Computer Association Nepal (CAN) Kaski is important in developing the informational technology sector in and around Pokhara. He also stressed on the need of access of IT for the common people too. At the same time, he vowed that the province government was serious for the development of IT sector.  
A total of 100 different stalls were installed in the five-day long festival. Cosmic Computing Solution was named as the best stalls of the festival, informed Ibindra Raj Tiwari, former CAN Kaski chairman and coordinator of stall selection sub-committee.
CAN Federation secretary Jagan Bahadur Gurung, CAN Kaski former chairman and program coordinator Chandi Prasad Aryal, CAN Gandaki secretary Sewak Chhitij also put their remarks in the program chaired by CAN Kaski president Rukmangat Bhandari Bishwas. Ashis Bhujel of Kaski, Krishna Majhi of Baglung and Karun Sharma of Kaski became first, second and third respectively in the Gandaki Province level typing competition, informed coordinator Suresh Sapkota.
According to CAN Kaski president Bhandari, development of ICT sector and creation of awareness was the main motto of the festival. CAN Kaski secretary Sewak Chhitij thanked all concerns for their support to make the festival a grand success.