Pokhara—Police has paraded 27-year-old Kusum Paudel who had been arrested for his alleged involvement in the raping and murdering of 10-year-old school girl Shriya BK Sunar from Pokhara Metroplitan City- 22, Pumdi Bhumdi, in Pokhara on Wednesday.
Organizing a press meet, District Police Office Kaski claimed that Paudel who is the neighbor of BK of Kodi village had accepted the crime of murder. Three grader student of Lila Basic School, BK had been living in her maternal uncle's house and went out to buy biscuits nearby shop on Monday evening at 5.30 pm but she didn't return home that night. But her dead body was found next morning in a bushy ravine at around 8.30 am.
Police had arrested Paudel including other four persons but former accepted the crime. A probe team headed by Ward Police Office Baidam Kaski Chief DSP Nabin Karki and DPO Kaski spokesperson DSP Rabindraman Gurung arrested Paudel on Tuesday.
According to DPO Kaski chief Superintendent of Police Om Bahadur Rana, Paudel who is a manual worker was drunk when he happened to rape and murder BK. He met BK on the way when he was going to buy some cigarettes in a nearby shop. Then he gave BK Rs 5 five and Rs 10 after few minutes to charm her.
Then BK cried and tried to defy paudel when she suffered Paduel atrocity. At the same time, Paudel then suddenly pushed her towards bush and tried to rape her. According to police's press statement, then she screamed but he choked her neck to mute her and inserted her finger into her vagina. By this time, she became unconscious and killed her by hitting her head with stones.
Then he washed his hand before going back to his home. Villagers from Pumdibhumdi staged a rally in front of DPO Kaski, demanding the punishment to the culprit. They chanted slogans to make provision of capital punishment to any rapist in constitution. They also demanded to chop the penis of the rapist.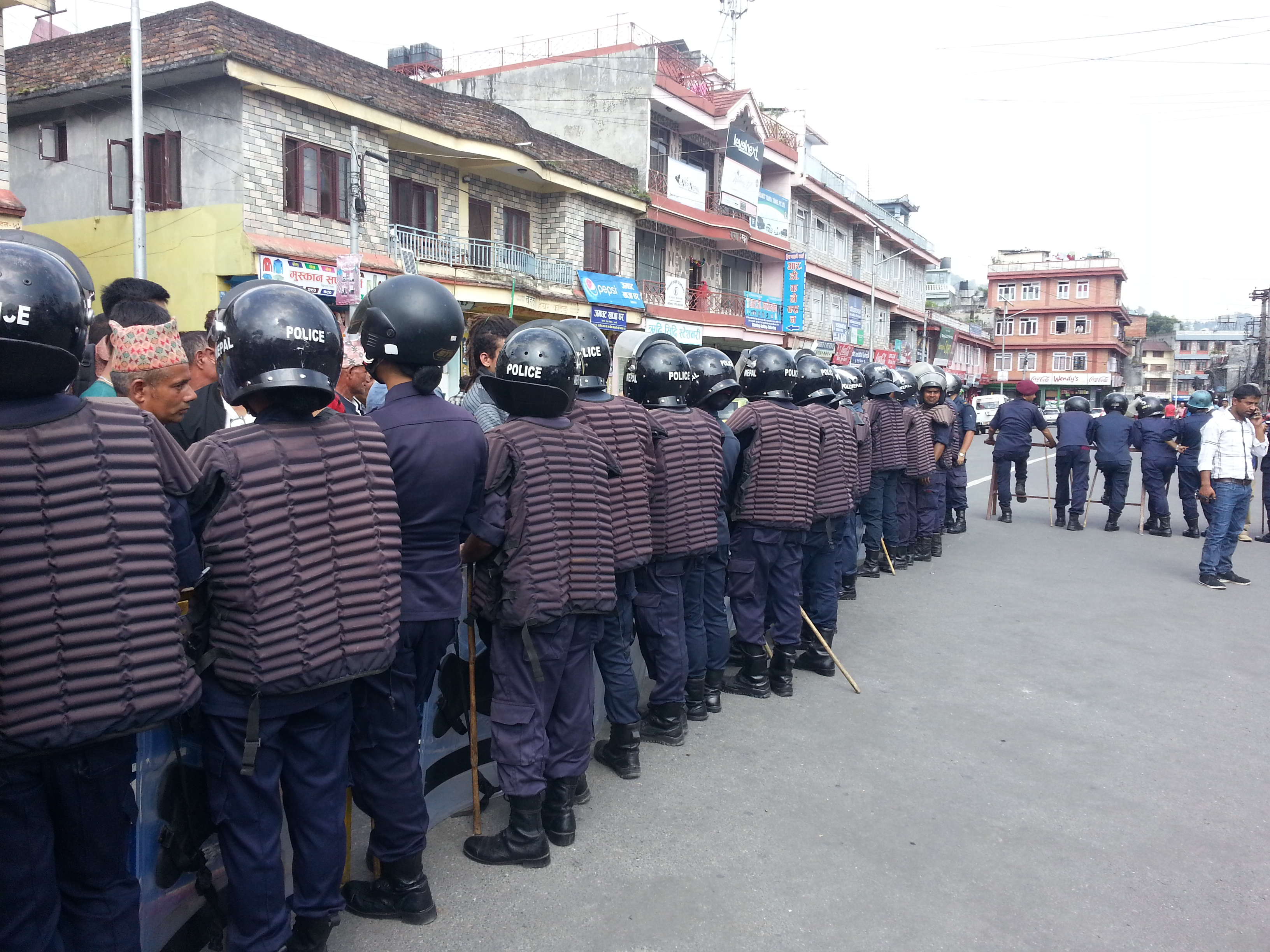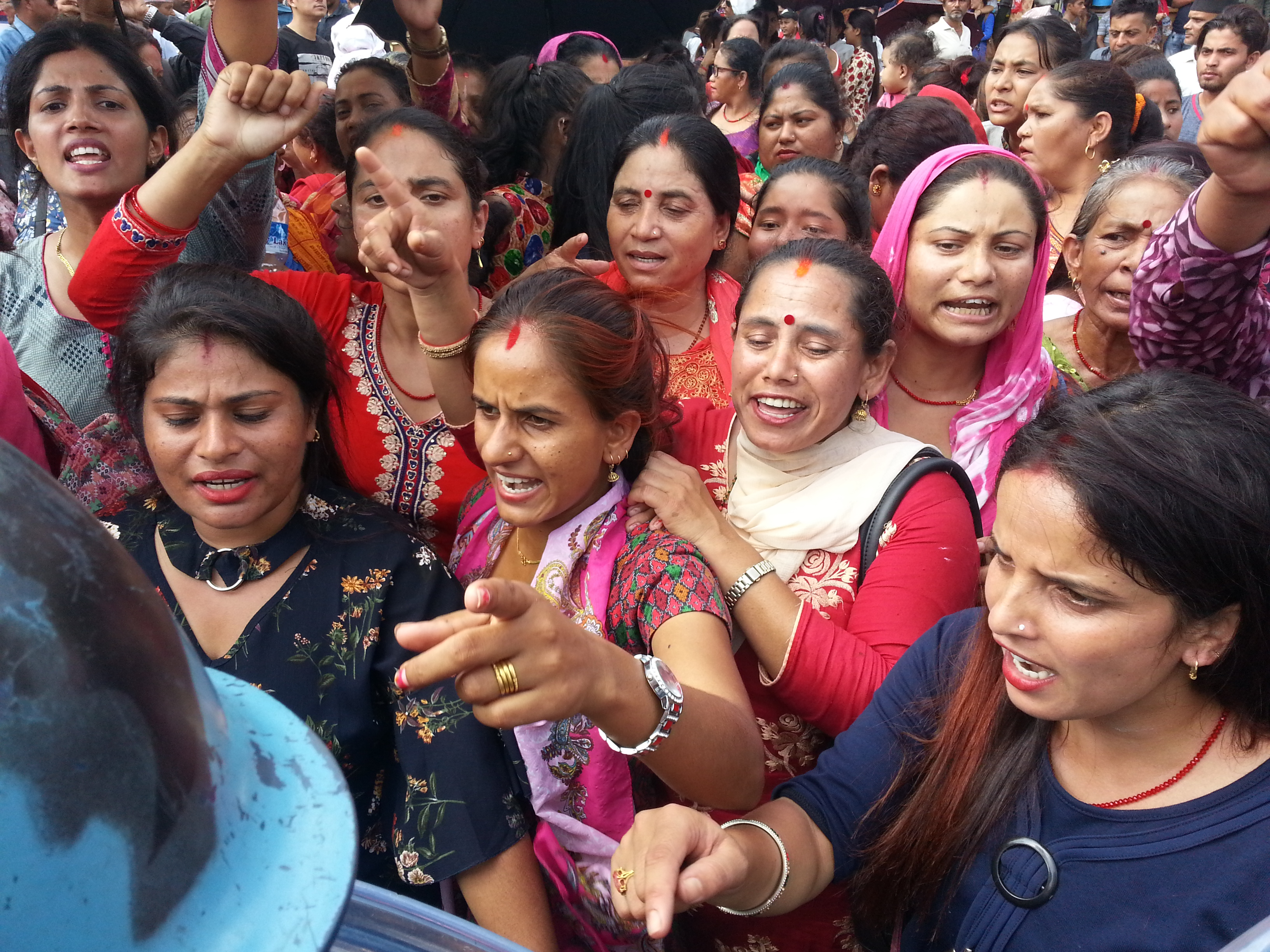 Pictures: Rup Narayan Dhakal