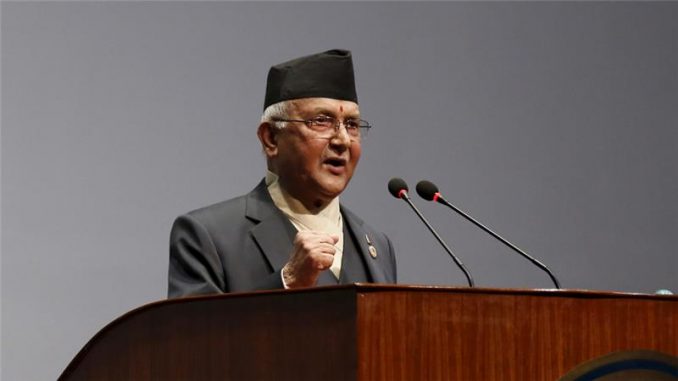 Pokhara—CPN-UML Chairman KP Sharma Oli accused ruling Nepali Congress of creating hurdle in national consensus among the political forces. Speaking in a press meet organized by Press Chautari Kaski in Pokhara on Sunday, Chairman Oli blamed NC of fueling to Rastriya Janata Party Nepal against consensus.
He also said that his party is serious to form a national consensus government following the resignation of Prime Minister Pushpa Kamal Dahal from his post, but other parties are not serious over out proposal. Oli also made clear that his party is not eager to lead the government holding PM post.
Oli further added that the government couldn't escape from holding the election whatever the party leads the existing or upcoming government. Oli who is also a former PM accused NC and CPN-MC lead government of being puppet of RJP Nepal. Comparing the government as an elephant and RJP as mahout, this government follows and accepts what the RJP asks.
Chairman Oli stressed on timely polls as stipulated for June 14. He also warned the government not to procrastinate to hold the election showing the demands raised by RJP and other disgruntle forces.