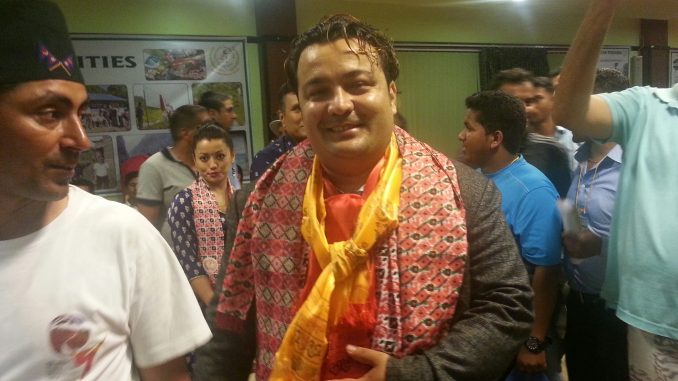 Pokhara–Young tourism entrepreneur Hari Bhujel has been elected as a Chairman of Trekking Agencies' Association of Nepal (TAAN) Western Regional Association Pokhara on Saturday.
Bhujel who is the Managing Director of Peace Eye Treks and expedition Pvt. Ltd. secured 63 votes while his only rival Bhoj Kumar Shrestha garnered 54 votes. Deepak Raj Adhikari became immediate past president following the completion of TAAN WRA Pokhara 15th convention that elected Sushil Raj Paudel in first vice chairman.
Likewise, Dharma Raj Panthi became second vice president and Jivan Raj Sapkota was elected in the post of secretary. Similarly, Krishana Prasad Acharya has been selected as treasure and Uday Subedi was elected in joint secretary.
Prakash Bastakoti, Bishwohang Rai, Radhika Paudel, Kali Bahadur Nembang, Bikas Gurung and Resham Adhikari have been elected as the members of TAAN Pokhara. A total of 137 members were eligible to take part in the election that was taken part by 121 members, informed TAAN Election Committee Commissioner Basanta Raj Dawadi.