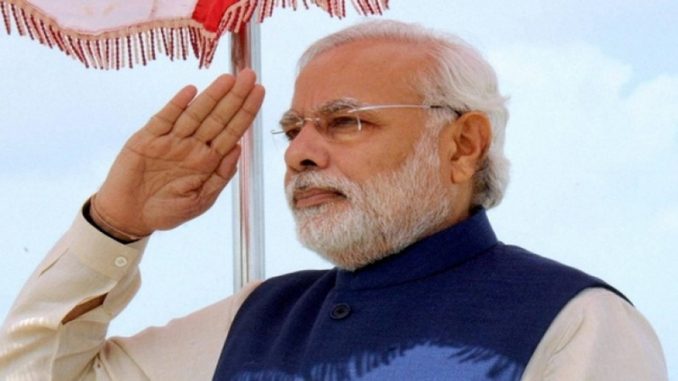 Pokhara—Indian Prime Minister Narendra Modi announced Rs 1 billion support for the development of Janakpur region. Addressing a mass meeting organized during his civic reception PM Modi suggested to invest this aid in a cooperation between federal government and the government of Province 2.
Lalkishor Yadav, Mayor of Janakpur Submetropolitan City handed over felicitation letter to PM Modi in a program organized at Ranghabhumi Maidan. Three garlands weighing 121 each from Province 2 Chief Minister Lalbabu Raut, Birgunj Chamber of Commerce and Industry and Janakpur Chamber of commerce and Industry.
At a time when blckadewascrimemrmodi hashtag is being trending in social site twitter, PM Modi didn't speak about the blockade. It's Modi's third visit to Nepal after assuming his office but he is in Nepal for the first time after the blockade of India.
Addressing a civic reception, PM Modi stressed on the various types of connectivity between Nepal and India. According to Modi, roads, railways, waterways, transmission lines and airways are some of the key means that Nepal and India should focus. He also talked about 5Ts- tradition, trade, tourism, technology and transportation for the mutual development of Nepal and India.
After public felicitation, PM Modi reached Kathmandu where he was received by Foreign Affaris Minister Pradip Kumar Gyawali at Tribhuvan International Airport. He will stay Hyatt Hotel in Kathmandu. PM Modi also would take guard of honour from Nepali Army at Sainik Manch Tundikhel. PM Modi and Nepali PM KP Sharma Oli will jointly start the construction Arun III hydel project.