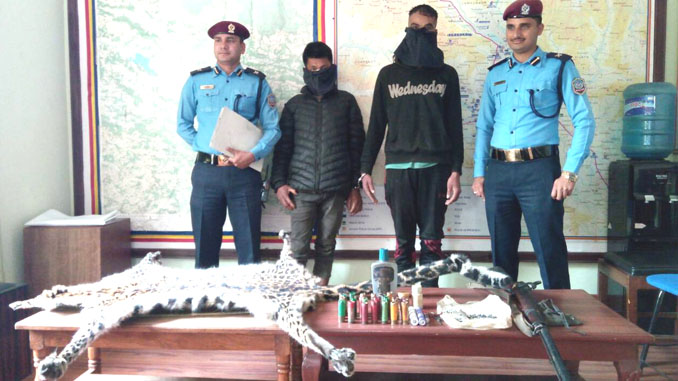 Pokhara—District Police Office Kaski has seized leopard skin and homemad gun from a house at Chyanglung in Machhapuchhre Rural Municipality- 2 of Nepal's Kaski district on Monday.
According to DPO Kaski, police also arrested Gum Bahadur Gurung, 40 from this house for his alleaged involvement in such illegal activity. As police interrogated Gurung, he was given the leopard skin by his neighbor Chandra Bahadur Paudel, 31 to keep in former house.
Following that information, a team of police also arrested Paudel and brought to custody for further investigation. The police team from Sardikhola Kaski was deployed follwing the order from DPO Kaski Chief SP Ashok Singh to raid Gurung house, informed DPO Kaski DSP Khadka Bahadur Khatri.