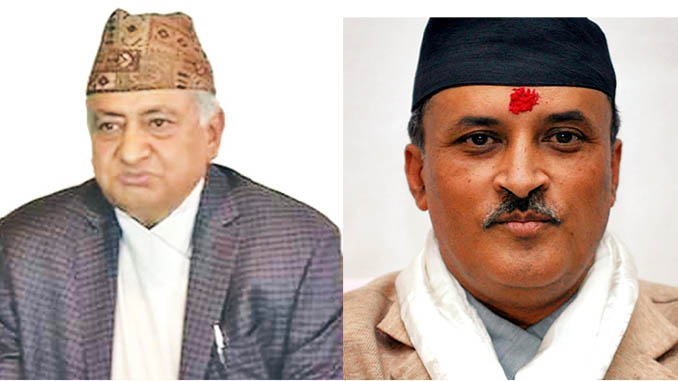 Recentfusion.com—Pokhara: The government has recommended Deep Kumar Upadhyay as Nepal's ambassador to southern neighbor India and Leela Mani Paudyal, former chief secretary as ambassador to northern neighbor China.
Minister for Information Surendra Kumar Karki said that the cabinet meeting held on Thursday took a decision to name the ambassadors to those countries in the context of upcoming visit that Nepal's PM Pushpa Kamal Dahal Prachanda will be leaving for India on September 15 and Indian as well as Chinese presidents are also expected to visit Nepal very soon.
Upadhyay who had been appointed as Indian envoy by Sushil Koirala led government in April 2015 was recalled by KP Sharma Oli led government on May 6, citing that he involved in anti national activities. It was said to be first time that the recalled ambassador has been reinstated by Nepal. The formal appointment of Upadhyay and Paudyal will be done following the parliamentary hearing by special committee.
Besides China and India, there are lying dozen of ambassadorial posts vacant in several countries. The Oli led government had recommended 22 ambassadors to various countries but the incumbent government withdrew 14 of those names.