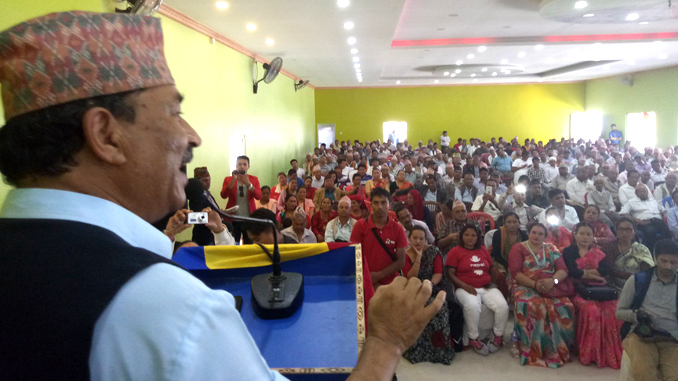 Pokhara—Rastriya Parjatantra Party (RPP) Chairman Kamal Thapa warned that the PM Sher Bahadur Deuba led government might be toppled any time. Thap accused the government of diving into corruption which making it weaker to be toppled itself.
Inaugurating the western regional conference of RPP local units' chairmen, Thapa said that the leaders of big political parties were losing the credibility among the people due to the corruption. Thapa also blamed that the big parties' top leaders along with the Nepal Oil Corporation DG Gopal Khadka have involved in land acquiring process for NOC fuel storage centers. "But the government is turning blind eye towards the corruption of land acquiring for NOC", he added.
Thapa also claimed that big parties' top leaders are in front row in violating the election code of conduct. But according to him, the government is being mute spectator over the breaching of election codes. Thapa also said that no party and leaders are obeying the Election Commission. Saying there a hand of foreign elements in splitting his party; Chairman Thapa added the situation came as they feared that the RPP would be the nationalist party.
He also claimed that his party lose the recent local level election since RPP remained fail to spent more money as big parties did. Withdrawal of Hindu Kingdom and monarchy including other causes were the factors that helped to defeat the party in election.

Pictures: Damodar Wagle