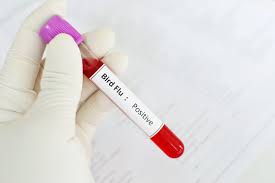 Pokhara—Nepal has recorded its first bird flu death as an international standard lab test diagnosed H5N1 virus in salvia of a 21-year-old man from Kavrepalanchok district.
Ministry of Health and Population confirmed that a man suffering from fever and cough was admitted in Sukraraj Tropical and Infectious Disease Hospital Teku Kathmandu on March 24, 2019 and lost his life on March 29.
The ministry mentioned it had sent a sample to WHO Collaborating Center for Influenza, Japan, suspecting he had died of Influenza A and the result also seemed positive on April 30. The name of the man has not been made public.