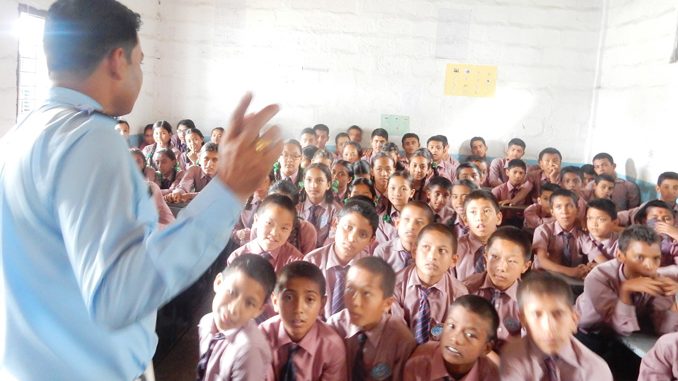 Recentfusion.com–Pokhara:  The students from Bindhabasini Higher Secondary School Barpatan and Sunflower Boarding School were taught about first aid, traffic awareness and the road safety under a program carried out by Nepal Red Cross Kaski on Sunday.
Sub Inspector Rajendra Karki from traffic police office and Rajan Upadhaya taught about road safety and first aid respectively. Redcross sub-branch 2 and 3 president Khgendra Parajuli said that the traffic awareness to students would help to minimize the road accidents.
First aid and road safety program officer Prtibha Sapkota informed that the awareness project is underway regarding the subjects from Lumle of Kaski to Kotre to minimize the road accidents. All total 200 students took part in the program that was addressed by Sunflower Boarding School founder Deepak Shah and teacher Gita Pahari.