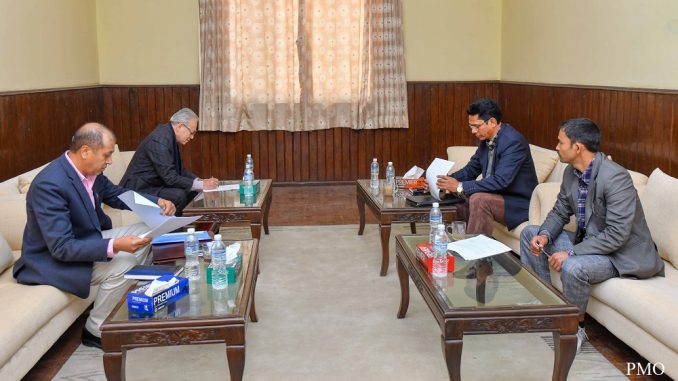 By Rup Narayan Dhakal : Pokhara—Nepal Government and Netra Bikram Chand 'Biplav' led Communist Party of Nepal (CPN) Thursday clinched a three-point agreement that will bring that outfit in a peaceful politics. Earlier both the sides had formed their respective talks team and held rounds of talks the day before.
Both sides have issued a joint press release and inform that Biplav is going to finish his two-year-long underground life tomorrow and will share a common dais with Prime Minister KP Sharma Oli in Kathmandu. Both the leaders address a gathering where details of the three-point agreement will also be made public. Home Minister Ram Bahadur Thapa Badal and CPN Spokesperson Khadga Bahadur BK 'Prakanda' have signed the joint release. They both are the coordinators of peace talks.
As per the press release, the government will lift the restriction being imposed against this party. Likewise, the detainees of CPN will be released and their charges also will be quashed. Then, Biplav will be seen in open politics.