Pokhara–The 9th Pokhara Festival has kicked off in Lake City on Friday. A long march of thousands of people from various ethnic groups was carried out before formally starting the festival at Amarsingh Play Ground. National Assembly chairman Ganesh Timilsina inaugurated the festival. Addressing the festival, chairman Timilsina urged all the youths of Nepal to become a successful businessman or entrepreneur, investing the fund in their own land- Nepal. He also suggested them to create employments in Nepal instead of going to abroad.
The festival aims to establish and develop the zoological park at Pachabhaiya of Lekhnath in Pokhara Metropolitan City. According to organizer United Club Pokhara Chairman Lalkaji Gurung, a total of 250 stalls have been installed in the festival that further aims the development of education, health, sports and tourism in Pokhara region.
At the same time, PZP chairman Himalaya Bakhrel informed that the development and construction works are undergoing in zoological park where Gandaki Province government has allocated Rs 15 million. He further informed that the park would be opened for public after 9 months. Earlier, UCP vice chairman Raju Shrestha welcomed all the invitees during the formal program. Similarly, UCP general secretary and publicity committee coordinator Shanta Bahadur Thapa was master of ceremony.
Former health minister Khagaraj Adhikari, Gandaki Province assembly member Deepak Koirala, National Sports Council member Rajesh Gurung, Nepal Communist Party Kaski mechanism member Damodar Bairagi, Gandaki Chamber of Commerce and Industry Chairman Sanjiv Bahadur Koirala, Shanti Darshan Women Group president Dilmaya Gurung, Pokhara- 12 ward chairman Ram Bahadur Karki, conservationist Juddha Bahadur Gurung, Amarsingh Secondary School principal Tejswai Baral, entrepreneur Dinesh Kumar Chaudhary including other put their views during the opening ceremony of the festival which ends on January 22.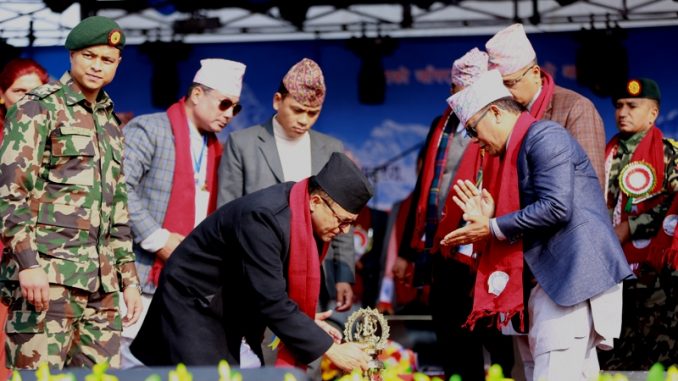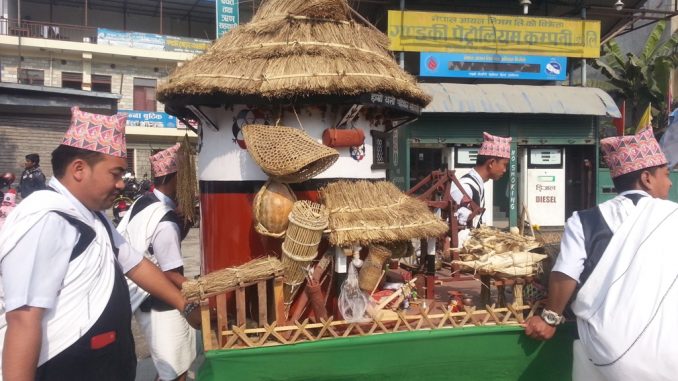 Pictures: Rup Narayan Dhakal