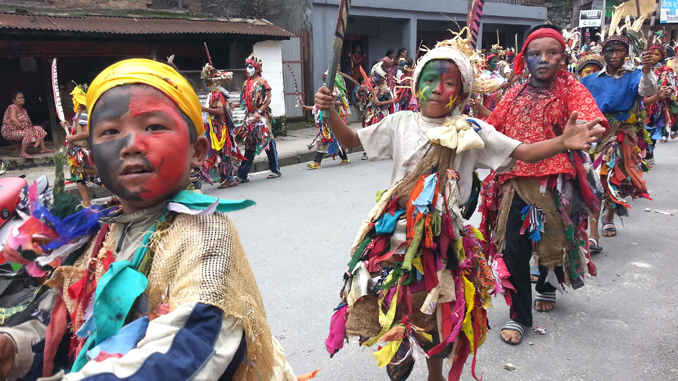 By Rup Narayan Dhakal : Pokhara—Gurung people from Pokhara have celebrated their biggest festival Tohotay holding dozens of tableaus in a rally that started from Tundikhel and concluded at the premises of Tamu Dhin Nepal official building in Nayabazaar where a formal ceremony also was held on Tuesday.
Gurung people have united in more than 30 social committees as per their settlements and all of the committees have a single umbrella organization called Tamu Dhin Nepal (TDN) that holds such rally and program to mark Tohotay in the last Tuesdays of every Shrawan and Chait in every year.
Such programs have been organizing since 2052 BS in Pokhara every year but they used to celebrate Tohotay in their own in their villages that have gone deserted following the migration of people for better facilities, job opportunities, good health and education services. In this connection, all the migrated Gurung people in Pokhara celebrate Tohotey in unified way.
According to journalist and TDN 2nd vice chairman Hum Tamu (Gurung), Toho means the village and Tay means the enemy or evil thing; so, Gurung people assume that they celebrate Tohotay to chase the evils to save their settlements. Similarly, TDN Chairperson Ms Karma Gurung said that their cultural and traditional attachment as well as identity are with Tohotay. In recent time, Tohotay has been celebrated against those who try to erase their identity and try to boycott them from their rights.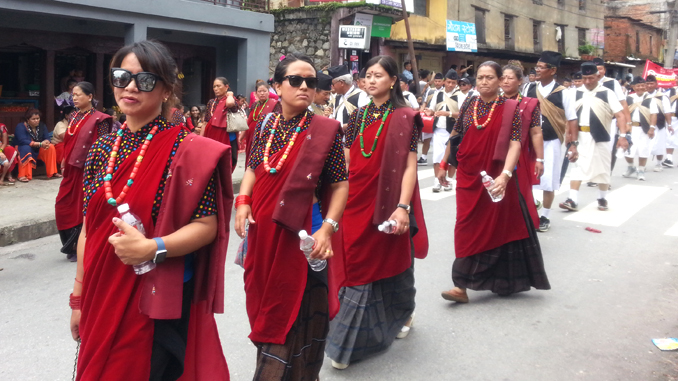 Pictures: Rup Narayan Dhakal