By Rup Narayan Dhakal : Dangsing Mohoria (Kaski)—The 67th anniversary of successful ascent of Mt. Annapurna has marked as Annapuna Day in a village of Kaski on Saturday.
A team of trekking entrepreneurs, journalists including an officer from Annapurna Conservation Area Project (ACAP) had trekked up to Dangsing Mohoria village from Birethati on the eve of Annapurna Day that was celebrated today launching an interaction with villagers.
Trekking Agencies' Association of Nepal (TAAN) Western Regional Association (WRA) Pokhara has been organizing such programs to mark the Annapurna Day in different villages for years. June 3, 1950 was the day that French nationals Maurice Herzog and Louis Lachenal had stood atop Mt. Annapurna three year earlier (May 29, 1953) of the successful ascent in Mt. Everest, the highest peak in the world. So, June 3 is the first successful victory over the peak above 8000 meter in human history in the world.
In this context, Annapurna Day was marked to promote that village as a home stay destination which also connects popular tourist points Tadapani and ghroepani. Earlier, Annapurna Rural Municipality Chief Youba Raj Kunwar inaugurated the celebration program. TAAN WRA Chairman Deepak Raj Adhikari said that his organization would like to develop and promote Mohoria village as one of the best home stay destinations in Kaski district. He also informed that TAAN WRA wishes to uplift the living standard of the local villagers by hospitality business. Training related homestay, organic food making and hospitality are in the proposed list that would be given to villagers by TAAN, ACAP or NTB.
Program coordinator Shyam Krishna Thapa thanked all the participants and guests who were present in the event. TAAN center committee secretary Mukti Pandey, ACAP officer Rashmi Acharya, TAAN WRA vice chairman Bishow Raj Adhikari, social worker Buddhi Bahadur Gurung, TAAN former chairman Basudev Parajuli, local club chairman engineer Minesh Gurung put their views during the program.
TAAN former Chairman Narayan Prasad Sapkota, journalist Prakash Dhakal, NTPC Regional Coordinator Govinda Raj Pahari, UNITRAV Chairman Bijay KC, trekking guide Santa Man Gurung, social worker Til Bahadur Gurung and mother group representative Bishnu Gurung also put their quires and suggestions in an interaction organized following the Annapurna Day celebration program. A group from Tamu village of Annapurna Rural Municipality- 8 had welcomed hiking team of Annapurna Day celebration in their village on Friday and offered snacks before reaching to Mohoria. They also took part in a culture show organized in Mohoria village on the same day, informed local head teacher and social worker Man Prasad Gurung.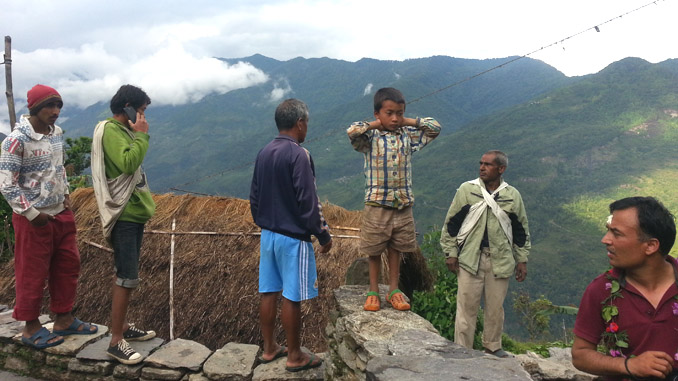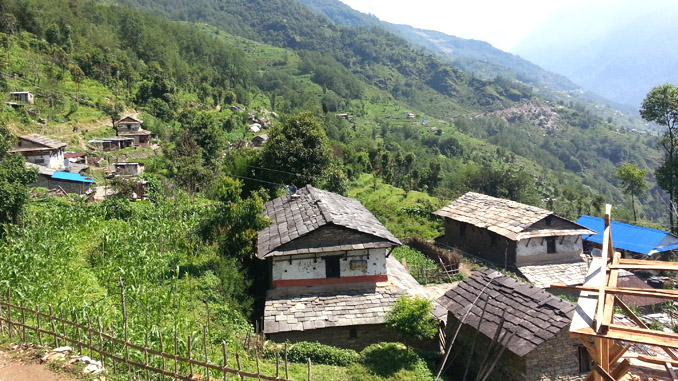 Pictures: Recentfusion.com