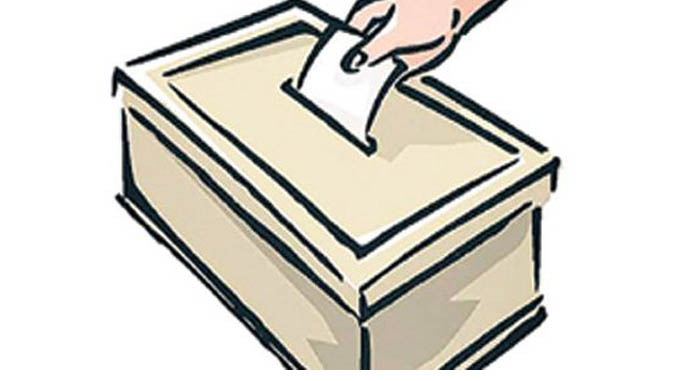 By Rup Narayan Dhakal: Pokhara—Leaders from various political parties filed their candidacy for first phase of federal and provincial polls that are going to be held on November 26 in Nepal.
A total of 320 candidates filed their nomination for 37 posts of federal (parliamentary) system election while 482 candidates registered their names for 74 members of provincial polls under the first past the post system, informed Chief Election Commissioner Dr. Ayodhi Prasad Yadav.
The first phase of election would take place in 32 districts that are Solukhumbu, Sankhuwasabha, Bhojpur, Okhaldhunga, Taplejung, Panchthar and Khotang of Province I, Nuwakot, Rasuwa, Dhading, Sindhupalchok, Dolakha and Ramechhap of Province III, Mustang, Myagdi, Baglung, Manang, Lamjung and Gorkha of Province IV, Rukum (Eastern part) and Rolpa of Province V, Rukum (western part), Jajarkot, Humla, Mugu, Jumla, Kalikot and Dolpa of Province VI and Darchula, Bajhang, Bajura and Baitadi of Province VI.
A total of 3,228,879 voters are eligible to take part in the first phase of election. The election code of conduct has been imposed following the registration of candidacy. Political parties and alliances forged by various political parties reached the offices of the returning officers to file their candidacy. The left parties- CPN-UML and CPN-MC has forged their electoral alliance and filed their nomination as per the allocation of candidacy. As per the understanding, CPN-UML got 21 seats and CPN-UML got 16 for 37 member post of federal election. Likewise, both the parties got 41 and 33 seats for 74 seats in first phase of provincial election.
Similarly, the democratic alliance also allocated the seat number among their member parties. As per the allocation, Nepali Congress got 35 seats, RPP got 1 and Naya Shakti Nepal Party got 1 seat in federal election. At the same time, Nepali congress got 69 seats and five for other member parties of the alliance in provincial election. The close list of the candidates  for the election of proportional representation system had already been submitted to Election Commission by the political parties. The final phase of election would take place on December 7.