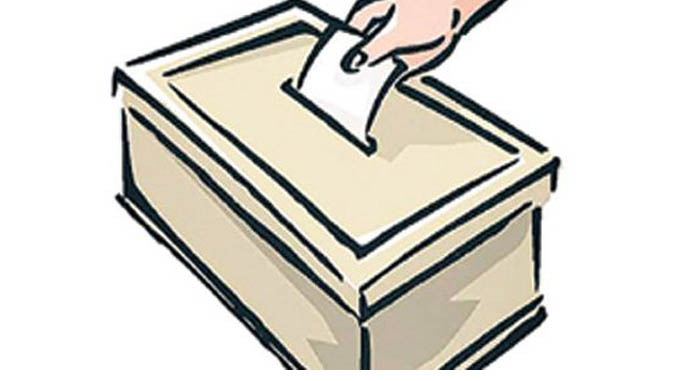 Kathmandu—The government has rescheduled the second phase of local election date for June 28. The meeting of council of minister that held in Baluwatar this morning decided to postpone the date for the third time.
Earlier, the election date was announced for May 14, June 14 and June 23. According to Energy Minister Janardhan Sharma, the date was rescheduled for the third time as the last Friday of Ramdan, fasting of Muslim, falls on formerly scheduled date.
According to information, Prime Minister and ruling CPN-MC Chairman Pushpa Kamal Dahal, Nepali Congress Chairman Sher Bahadur Deuwa and Home Minister Bimalendra Nidhi hold a discussion with Election Commission officials on the issue of election date.
Following the announcement of new date, EC has unveiled the election schedule too. June 16 and 18 are the dates for nomination filing and final listing of candidates respectively.
At the same time agitating Federal Alliance that consists newly united Rastriya Janata Party has withdrew the 3-day long programs of strike scheduled from May 31. The protest programs were withdrawn as the government postponed the election date as per the intention of Madhes based parties but RJP is still undecided about taking part in the polls that are going to be held in province number 1, 2, 5 and 7.