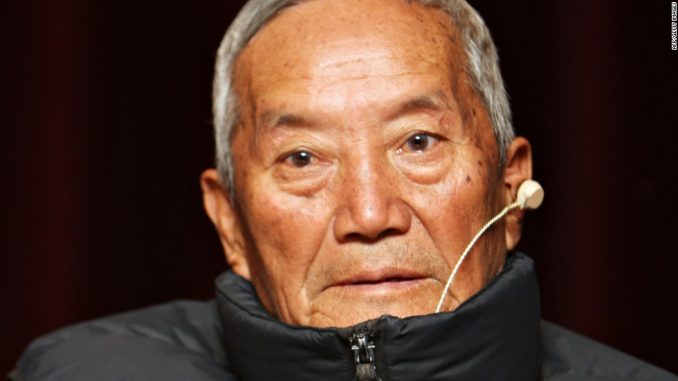 Pokhara—Min Bahadur Sherchan who wanted to set a record of oldest person to conquer Mt Everest has died at the Base Came of that Mountain this afternoon at around 5.14 pm.
The 86-year-old Sherchan is the former British Gurkha and wished to reach the top of the world. Sherchan had reached atop the Mt Everest in May of 2008 when he was 76. He was from the Myagdi District of Nepal.
The cause of his death is yet to be identified but some officials at Base Camp guess he was died of heart attack. Director General Dinesh Bhattarai from Department of Tourism Minister has confirmed the death of Sherchan.
He had set a record of oldest mountaineer of Everest but Japanese climber Yuichiro Miura, 81, had broken that record in 2013. So, Shrechan wanted to set a record of oldest climber again. Sherchan was climbing Mt Everest with his seven member team under Summit Trek Nepal.