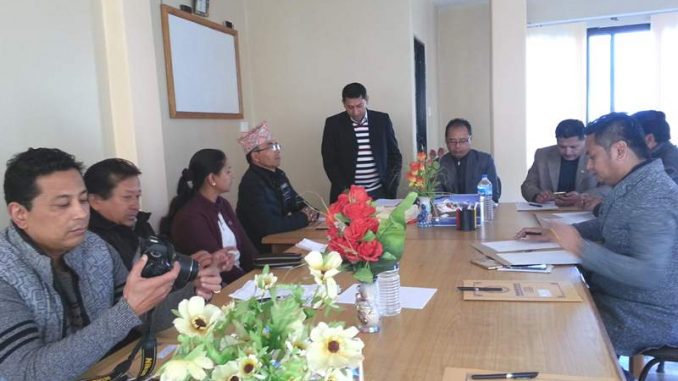 Recentfusion.com—Pokhara: The newly elected executives of Western Regional Hotel Association (WRHA) Pokhara took the oath of office and secrecy in Pokhara on Thursday.
WRHA Pokhara Election Committee coordinator Meharaman Shrestha administered the oath of office to newly elected chairman including other executives in a formal program organized at the official building of WRHA Pokhara in Dihiko Patan- Lakeside. The 18th convention of WRHA Pokhara had elected a new committee for two years of tenure on last Friday.
According to chairman Bikal Tulachan, the executive committee meeting held following the sworn in ceremony, has also nominated the adviser committee. Meanwhile, the meeting also allocated the various responsibilities to the newly elected executives of the association.
The executive committee meeting also decided to hold Phewa New Yar Festival 2017 on the occasion of Nepali New Year in Pokhara. Assuming office following the swearing in ceremony, chairman Tulachan said that he would work for promotion and development of Pokhara tourism cooperating with his executive committee members, general members and the advisors of WRHA Pokhara.