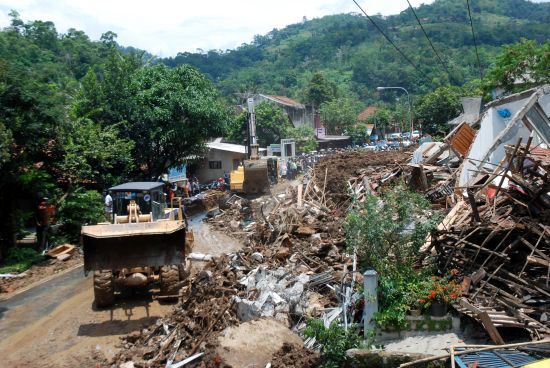 Recentfusion.com—Jakarta: At least 20 persons were killed in flash flood and landslides triggered by incessant rainfall in many islands in Indonesia Wednesday.
Officials have informed that the main island of Java faced the worst of the flooding as the water level came up to two meters. That island alone saw the death of 16 people.  Eight people have been reportedly missing.
Around 1,000 thousand people are taking shelter inside tents as their houses were swept away by the flash food. Officials have warned of further flood and landslides.
A Spokesperson for Indonesia's National Disaster Management Mitigation Agency Sutopo Purwo Nugroho said that hundreds of villagers have been evacuated to army camps and other makeshift shelters.