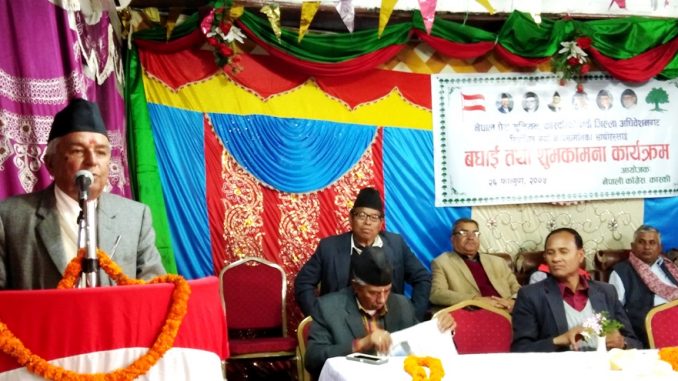 Pokhara—Nepali Congress senior leader Ram Chandra Paudel said that taking bath together in hot water spring doesn't mean the unification between him and his party chairman Sher Bahadur Deuba.

Paudel who was addressing a gathering organized to congratulate newly elected Nepal Press Union Kaski committee made clear that there is no unification between them from the inner heart. Chairman Deuba and Paudel had enjoyed hot water spring together in Singha of Nepal's Myagdi district on last Saturday. Swimming in hot water doesn't mean the unification; unification in agendas and issues is the real unification, he further added, please don't attach the unification with the swimming of Myagdi.

Leader Paudel also said that unification is impossible if there is permanent interest even though there is not permanent enemy and friend in the politics. He also claimed that the election committee and the discipline committees within Nepali Congress are not independent. He sought the general convention of NC for the betterment and unity of the party.