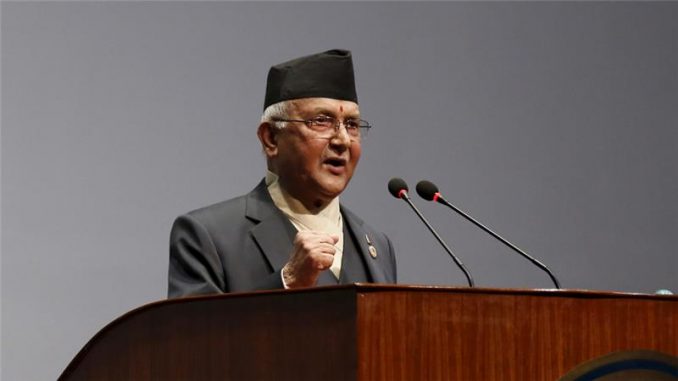 Kathmandu–Prime Minister KP Sharma Oli garnered two third majority of votes in House of Representatives today. Oli got 208 votes as he asked lawmakers to vote for him.
A total of 60 votes were cast in opponent side. 268 lawmakers of total 275 were present in the meeting. Nepali Congress and Nepal Workers and Peasant Party voted against the Oli. Naya Shakti Nepal lawmaker Dr. Baburam Bhattarai remained absent in the house. The CPN-MC, Rastriya Janata Dal Nepal, Federal Socialist Forum including three independent lawmakers voted for PM Oli.
Earlier, CPN-UML leader Madhav Kumar Nepal proposed to vote Oli and CPN-MC Chairman Pushpa Kamal Dahal seconded the proposal.