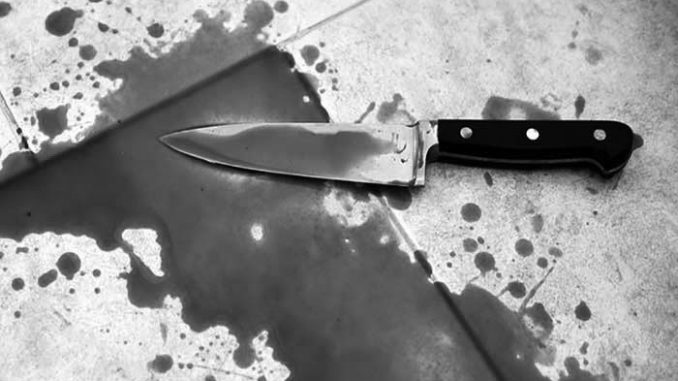 Pokhara—A man alleagedly killed his son and brutally attacked her wife using kitchen knife at Kalika Marga of Rambazaar in Pokhara Lekhnath Metropolitan City- 14 on Wednesday at around 1 am, District Police Office Kaski said.
It has been reported that Ramji Ghale, 39 who has been residing in Rambazaar and originally from Makawanpur district attacked her wife Sumitra Ghale, 32, in her neck, and their son Gyapan, 11 at midnight, informed Ward Police Office Ram Bazaar Chief and police inspector Deepak KC.
Sumitra's mother also has been living in the same one storey house. She saw her daughter and grandson in bloody state after her daughter from another room asked for help at midnight. Sumitra was said to be pregnant. Sumitra is receiving treatment in Western Regional Hospital Pokhara and his spouse Ramji who also sustained injury in his neck is in Manipal Teaching Hospital . The cause of incident is unknown and police investigating is undergoing.