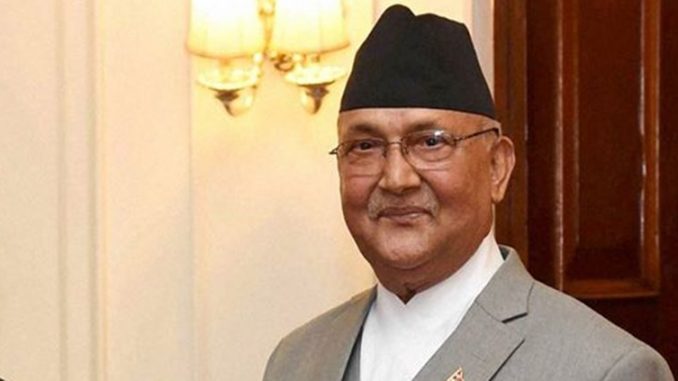 Pokhara—CPN-UML Chairman and Prime Minister KP Sharma Oli claimed that the unification between his party and CPN-MC would be happened very soon in near future.
Addressing a meeting organized during the 69th establishment day of Nepal Communist Party in Kathmandu, Chairman Oli said that the undergoing unification bid was not picked from any super market but was a result of continuous effort.
Chairman Oli also said that the unfit shoes should not thought to be a problem but the foot should be brought into size any way is the situation of the current unification drive. According to Chairman Oli there is no way of escaping from the unification process of the two parties.
Saying that there is no any alternative way of unification, Oli added that the unification would be happened whether he and Chairman Dahal wished or not.