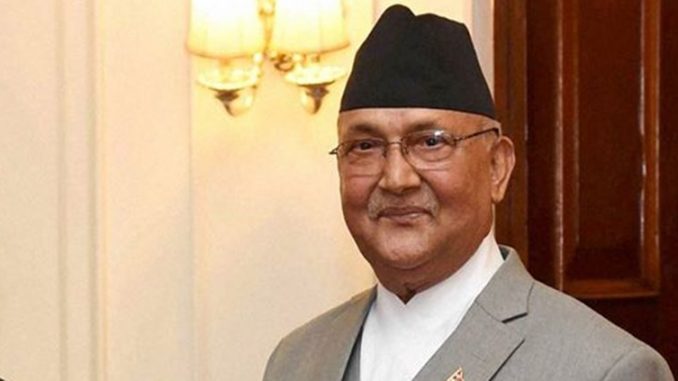 Pokhara—CPN-UML chairman KP Sharma Oli accused Prime Minister Sher Bahadur Deuba of not being serious over the security of political leaders and common people.
Citing that there is no let up in attacks and explosions in Nepal in recent weeks, chairman Oli who was addressing a mass meeting of left alliance in Bharatpur, Chitwan today, flayed PM Deuba for not appointing Home Minister. PM Deuba himself is holding the portfolio of Home Minister in existing cabinet.
Oli further added that there have been happening the explosions one after another targeting the vehicles of candidates and their teams, but PM seems reluctant to curb such situation. He asked PM to be serious for the security of political leaders and people. Oli also accused the PM of being failed to maintain the security and expressed doubt if PM going to postpone the elections slated for November 26 and December 7.
He also claimed that no force of the country would be able to postpone the elections. 'Now there comes communist rule in the nation after the election,' he added- PM and his party Nepali Congress are in worry as there comes the left parties' rule in the country very soon. Chairman Oli also claimed that they will bag 2/3 majority seats in upcoming polls and would form a government and according to him, that governed would settle the problem of squatters.
CPN-MC chairman and former PM Pushpa Kamal Dahal Prachanda, who lost his only son Prakash Dahal due to cardiac arrest on Sunday, was also, present the mass meeting that mourned the death of Prakash and paid homage. Dahal didn't address the meeting where his wife Sita also was at present. CPN-UML senior leader and former PM Madhav Kumar Nepal and CPN-MC leader Krishna Bahadur Mahara also addressed the meeting.
At the same time people's singer Khusiram Pakhrin who sang a song in the mass meeting has died of heart attack right after his performance in the program.