Pokhara—Thousands of Hindu devotees and other people thronged to the bank of rivers to take holy bath and to mark the Haribodhini Yekadashi today across the Nepal. According to Hindu rituals, this is the day of Lord Vishnu and it is believed that Vishnu awakes in this day after a long sleep.
In touristy town Pokhara too, thousands of devotees arrived to take holy bath in the bank of Seti River. Some of the devotees and their relatives hanged sacred ropes across the river. People use to have oranges, peanuts, beaten maizes and other fruits during this day. Such items are being sold in the bank of Seti River today.
On the day of Harishayani Ekadashi, hindu devotees plant Tulsi/basil (Ocimum tenuiflorum) on their yards, which they worship as a form of Lord Vishnu for next four months till the day of Haribodhini Ekadashi, the concluding day of the Chaturmas.
The Chaturmas, a period from the 11th day of waxing moon of the month of Ashadh (Ashadh Shukla Ekadashi) to the 11th day of waxing moon of the month of Kartik (Kartik Shukla Ekadashi) is considered a holy period for the worship of Lord Vishnu. Haribodhini Yekadashi is also known as Thuli Yekadashi.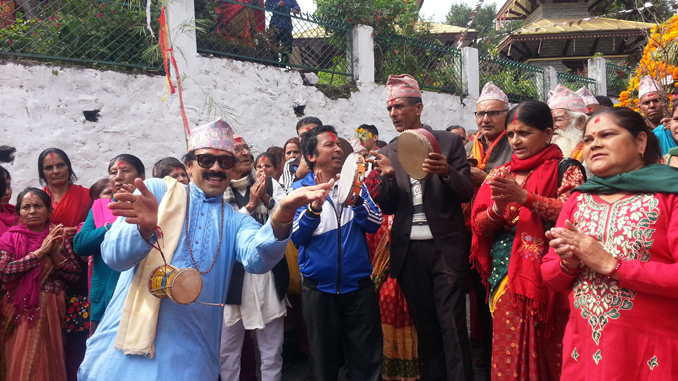 Pictures: Rup Narayan Dhakal