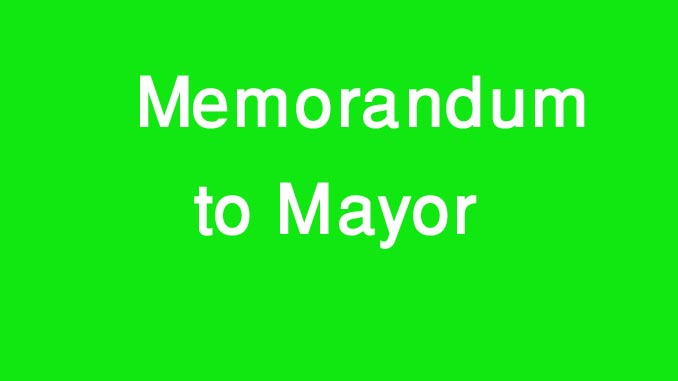 Pokhara—Civil Society of Pokhara (CSP) has submitted a 23-point memorandum to Man Bahadur GC, the newly appointed mayor of Pokhara Lekhnath Metropolitan City this afternoon.
The memorandum signed by CSP coordinator Ram Bahadur Paudel urged the mayor GC to make Pokhara a beautiful, managed, Eco-friendly and international standard city. The memorandum demands to implement the announcement of plastic (polythene) bag free city, construction of cemented slabs upon the open sewerage in Pokhara to minimize the accident, construction of check dams in Firke and Bulaudi streams that ends in Phewa Lake, collection and management of garbage as well as the shifting of cowardice collection centers in appropriate location.
The establishment of Auto village to manage the workshops, construction of modern bus stand, conservation of public properties, ending of impunity in metropolitan city office, banning in motorcycle rallies and miking in Pokhara, construction of foot tracks along the pitched roads of Pokhara are also demands that are included in the memorandum. The demands of controlling of sound pollution and the stray cattle are also confined in the memorandum.