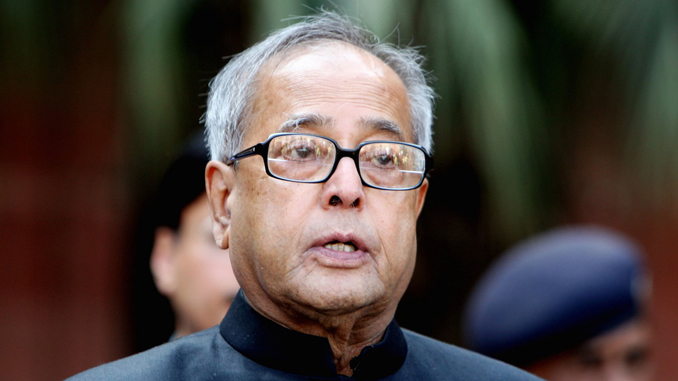 Recentfusion.com—Pokhara: Preparations are in full swing in Pokhara for the visit of Indian President Pranab Mukherjee who is arriving here on November 4 as part of his state visit to Nepal from October 2 to 4.
Various five sub-committees have been formed under a head committee led by Western Regional Administrator Khaga Raj Baral to make president Mukherjee's visit a grand success. Gate construction, beautification and sanitation, welcome management, construction and infrastructure and media are some of the sub committees that are functioning as per their given responsibility.
All the sub-committees would complete their task a day before of Mukherjee's visit to Pokhara. As per the information, President Mukherjee is scheduled to land Pokhara at 12.45 PM in Pokhara Airport and he will be reached to five star Pokhara Grande at Birauta for rest for few hours before addressing a gathering of ex-armies in Indian Pension Camp (IPC) at 3 PM.
After that, he will go back to Kathmandu from Pokhara Airport at 4 PM. Nepali Army, Nepal Police, Armed Police Force and National Investigation Department of Nepal are working on security part for Mukherjee's visit. The route from Pokhara Grande to IPC at Rambazaar will be decorated and national flags of both nations would be waving along that roadside.
He would be welcomed by cultural tableau in Pokhara. It is believed that President Mukherjee will visit some of the sightseeing points of Pokhara.