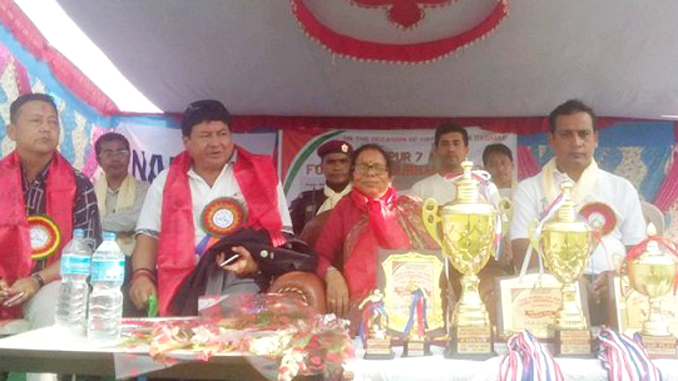 Recentfusion.com—Pokhara: Fourth Nadipur Cup Football Tournament has kicked off in Pokhara on Wednesday.
The tournament is being organized by Nadipur Youth Club and has been sponsored by Nadipur Youth UK. Delight FC defeated Bagar United 3-2 in tiebreaker, in an opening match held in the football ground of Urban Development Training Centre.
Similarly, Pun United defeated NP Broders 2-1 in second match. Pun United B outplayed Nadipur Gray 4-0 in third match. Team Kaseri walked over Lamachaur FC as latter team remain absent.
All total 27 teams are taking part in the tournament. The winner team would get Rs 50,555 including medal and certificate. The runner up team would bag Rs 25,555 including medal and trophy. The tournament was inaugurated by lawmaker Sharada Paudel.
Pokhara Chamber of Commerce and Industry (PCCI) senior vice president Rabindra Bahadur Prajoo, PCCI treasurer Pawan Prajapati, Bal Mandir Tol Bikas Sanstha President Bishnu Bastola expressed their views in the program chaired by Nadipur Youth Club president Shiva Paudel.