Pokhara—Pokhara Lekhnath Metropolitan City Mayor Man Bahadur GC Saturday said that his office was preparing to bring 70 percent of citizen under the system of taxation within this fiscal year.
Inaugurating the 63rd Annual General Meeting of Pokhara Chamber of Commerce and Industry (PCCI), Mayor GC accepted that the taxation alone is not a solution to collect the revenue but the metropolitan office should give the delivery too to the people as per the ratio of tax that citizen pay. He also informed that only forty percent of the taxable citizens pay the tax to the metropolitan office in current scenario.
At the same time, Federation of Nepal Chamber of Commerce and Industry former Chairman Ananda Raj Mulmi said that the entrepreneurs are ready to pay tax but dual taxation is not acceptable. Meanwhile, Mayor GC also inaugurated the online job portal run by PCCI and laid the foundation stone to build a training hall in PCCI premises for women entrepreneurs.
Krishna Bhandari who got highest percentage in BBA from PCM and Sunil Koirala who secured highest mark in MBS from PN Campus were honored by Laxmi Bidhya Padak established by Laxmi house and hosted by PCCI in the ceremony. Fancy and Ready made Entrepreneur Association (FREA)  got the prize of best objective association during the AGM of PCCI. Recentfusion.com editor in chief Rup Narayan Dhakal was honored by PCCI Economic Journalism Award during the event.
Inland Revenue Office Pokhara Chief Tax Officer Lekhnath Sharma, PCCI former chairmen Basanta Udas and Ramesh Karmacharya, Nepali Congress Kaski Chairman Krishna KC and Nepal Chamber of Commerce and Industry Province number IV Chairman Sanjib Bahadur Koirala expressed their remarks during the event.
Meanwhile, PCCI vice chairman Gokarna Karki, General Secretary Damu Adhikari, Syangja Chamber of Commerce and Industry Chairman Naba Raj Subedi and  FREA Chairman Keshav Bahadur Khatri also put their remarks during the ceremony chaired by PCCI president Bishwo Shankar Palikhe. The close session of PCCI passed the reports of general secretary Damu Adhikari and treasure Pawan Prajapati.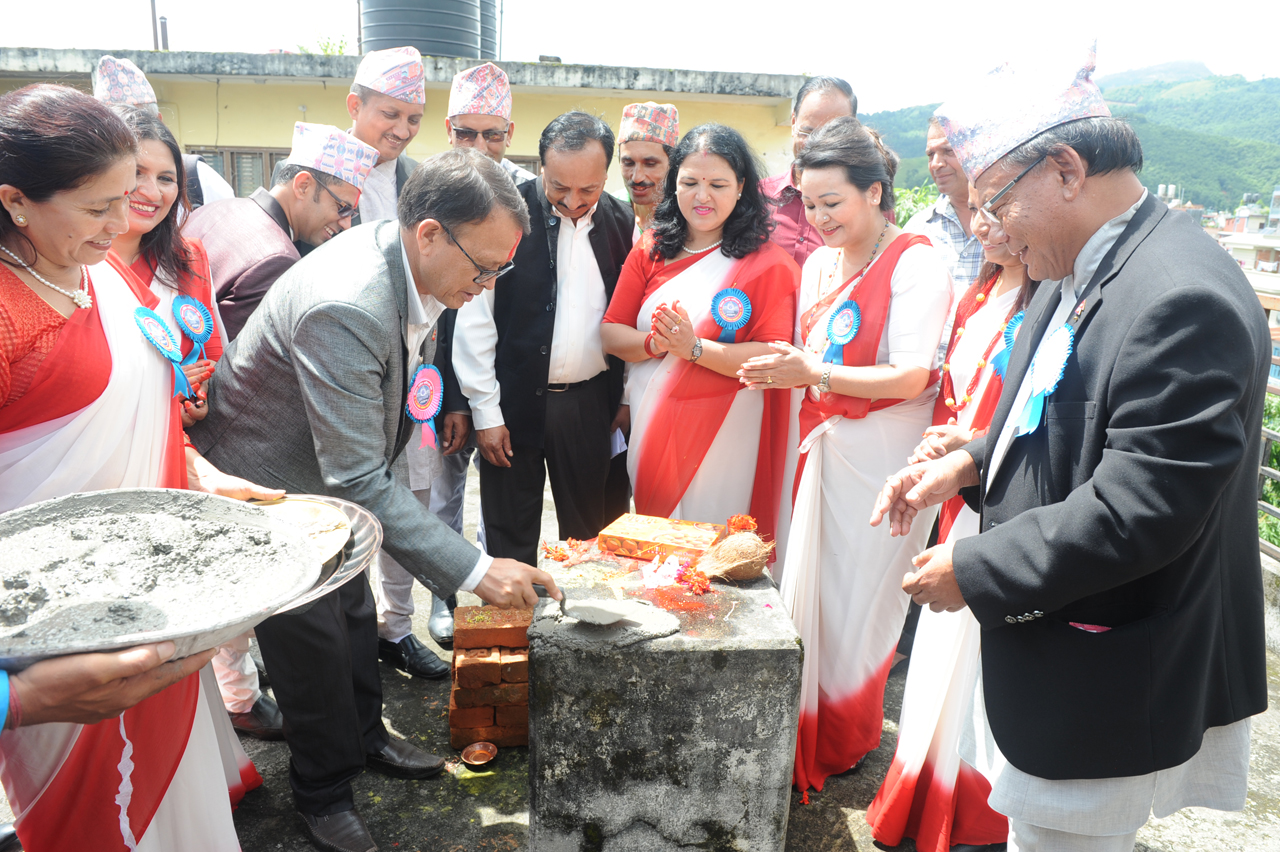 Pictures: Asess Shakya