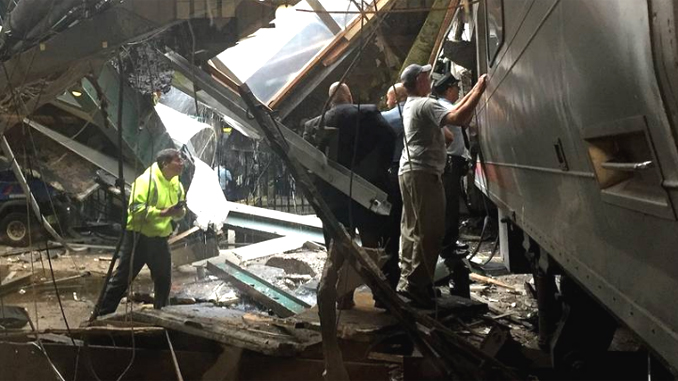 Recentfusion.com-N.J. : At least one person was died and hundred other were injured as a passenger train crashed into a rail stain on Thursday, informed Transit Official.
But the local media are reporting at least three persons were killed during the tragedy. The train met with an accident at around 8.30 a.m. ET at the Lackawana Station off in Hudson Place. Jim Smith, a spokesperson for New Jersey Transit, confirmed that a mishap involving a New Jersey passage train had happened at the train location in Hoboken.
The eyewitnesses say they heard a big bang when the rail derailed in pedestrian walkway. According to them the passengers were coming out from the windows of the crashed rail. The service from Hoboken station was suspended and passengers are suggested to use NT Transit Light Rail.