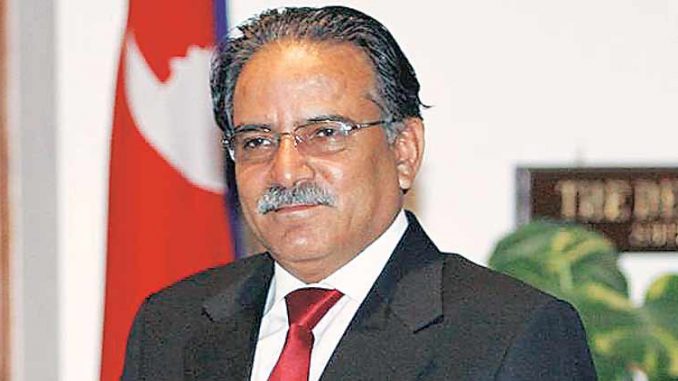 Recentfusion.com—Kathmandu: Prime Minister Pushpa Kamal Dahal Prachanda Thursday said that the government was committed to hold a upcoming elections within a stipulated time.
Addressing the nation from legislative parliament after being prime minister for the first time, Dahal vowed the government would hold the local level, provincial and general election within 7 Magh, 2074 BS.
He also hoped that the special committee would finalize the number of local bodies and the issue of their demarcation within the given time. PM Dahal also added that the government would distribute 0.2 million rupees to earthquake victims within the time (45 days) that he had announced previously. Similarly, the government would add another 0.1 million rupees for them as the previously announced budget was not enough to build an earthquake proof building.
Likewise, the government could provide 0.3 rupees loan on the basis of collective collateral and another 0.2 million rupees to the person who lost their family members in earthquake, to run any employment base business. He also pledged to expedite the reconstruction tasks in earthquake hit areas.
In his 48 points address, PM Dahal also said that he would work to amend the constitution to address the demands of Madhesi forces.