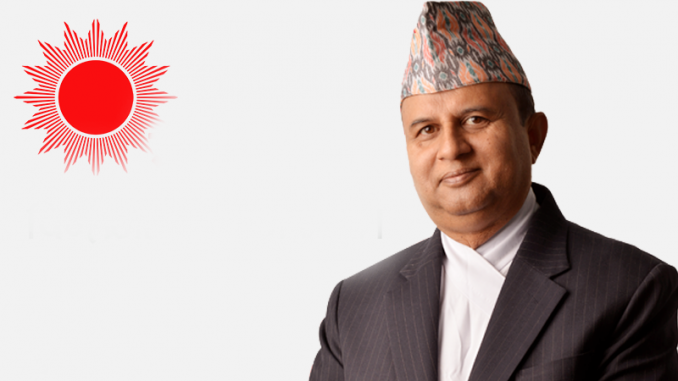 By Rup Narayan Dhakal : Pokhara—CPN-UML lawmaker Shankar Pokhrel has been reappointed as a Lumbini Province Chief Minister this afternoon. Lumbini Province Governor Dharma Nath Yadav appointed Pokhrel as a CM as per article 168- 1 of Nepal's Constitution.
Earlier today, Pokhrel who is also a CPN-UML parliamentary party leader of Lumbini Province had resigned as CM on such a day that the provincial assembly was likely going to decide his fate as a no-trust motion against him was registered in the assembly secretariat on April 19, and the voting could happen following the tabling of the motion.
Pokhrel's appointment as per article 168- 1 means the government of the majority as there are 81 lawmakers in Lumbini Province. Following the appointment of Pokhrel, a group of lawmakers from NC, CPN-MC and a faction from the Janta Samajbadi party called on governor Yadav claiming that they have signatures of 42 lawmakers and the appointment of Pokhrel should be corrected and he should not be sworn in as new CM. They have also named CPN-MC parliamentary party leader Kul Prasad KC as the new CM.
But a lawmaker Bimala Oli today claimed that she joined CPN-MC, leaving his mother party CPN-UML. Later, lawmaker duo Dharma Bahadur Lal Srivastav and Ajay Shahi, who contested the election with the CPN-UML election sign- Sun, claimed that they will not happy with Pokhrel as CM.