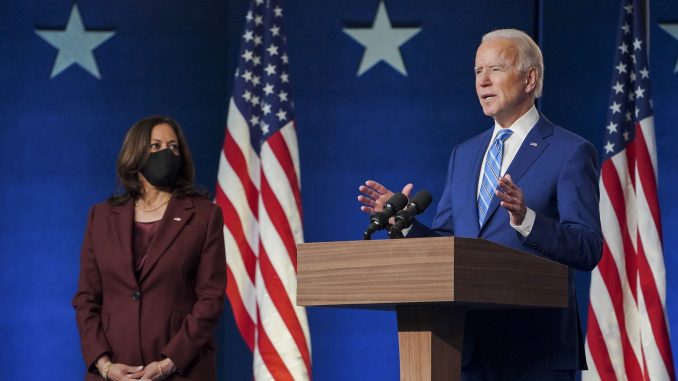 Washington—Joe Biden has been elected as the new president of the United States of America. He who defeated incumbent President Donald Trump is the 46th president of the US. Biden has already secured 290 electoral colleges among the 538 such colleges. At the same time, Trump garnered 214 electoral colleges as of now. It is required 270 electoral colleges to become the US president.
Analysts claimed that the Covid-19 pandemic, the crisis in the US economy, unemployment, strict against immigrants, poor foreign policy, and some racist statements are some of the reasons behind Trump's fall. But he is strong in his commitment and nationality. The US election that held on November three was also was based on postal voting.
Following his defeat, President Trump warned of legal action against vote counting. He claimed that many forge votes also are included and counted that made him defeated. So, he had demanded to stop the vote counting. Addressing the American people, Baiden said that democratic and republicans should now abandon the rivalry and should be united for the betterment of the nation.  We are not enemies of each other, he added.
Baiden who is 77 years old now is from Pennsylvania and was a former layer. He is very good at foreign-policy related experiences. In the context of the US election, Prime Minister KP Sharma Oli congratulated Biden and vice president Kamal Harris for their victory in the US election.