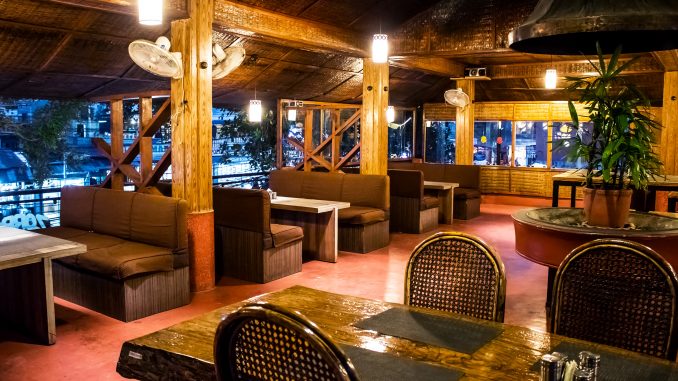 Pokhara– Zorba Restaurant has reopened with its newly renovated dining room and a unique menu since this spring in touristy point Lakeside of Pokhara.
Lakeside has been serving great European food for some decades and Zorba Restaurant has been a part of it since the early 90s. The German and Nepalese management always provided a good atmosphere for its customers and a tasty selection of dishes from Germany and its bordering countries, states hotel management in a given news report.
In the old days, it was a busy hub for tourists to get a variety of food and local cuisine. Lakeside is very crowded with restaurants and to stand out from the masses, you must do something different than the others. To get the Zorba Restaurant ready for that challenge, the management decided to renovate the restaurant and rework the menu.
From July 2019 until February 2020, the renovations took place and changes were made to the menu. The overall look of the dining hall was turned into a tavern with comfortable sitting options as well as big counter for a pub feeling. Balcony seating allows for watching down on the busy street while lounging on comfortable sofas, enjoying good music and quality beer.
The food ranges from Nepalese favourite snacks to German popular dishes like pork knuckles and schnitzel, there is something for every taste. The menu is well balanced with vegetarian options as well. To bring it to the point meat and beer is the focus. From Sherpa draft beer to German White beer you shouldn't worry, you will find something you like.
The opening celebration was a success and the customers liked the set up and enjoyed the big portions of food. The house was packed and the new name for the project was established as ZORBA TAVERN. If you are looking for an option to get satisfied without out plundering your wallet you should check it out.