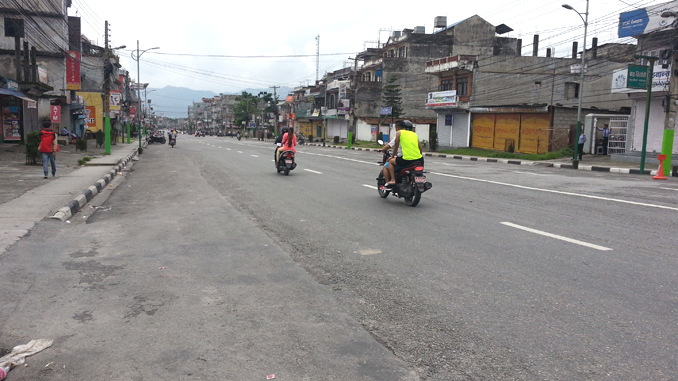 Pokhara—Nepal Army has disposed two bombs found in Pokhara. One bomb was found near a traffic police beat at Sabhagriha Chowk in Pokhara on Thursday. The suspicious object was a small plastic bottle with some wires and explosives.
Netra Bikram Chand Biplav led Nepal Communist Party has announced a Nepal bandh today and the bomb was believed to be planted to make the party's program success. Similarly, a socket bomb has been disposed in Bhandardhik of Lekhnath. That IED was found along the Prithvi Highway this morning.

Security persons have been mobilized in various places of Pokhara to maintain the law and order. Public vehicles have not been plied and Pokhara roads seem deserted. Very few number of service seekers have reached to the government offices. Schools, colleges and factories are closed and commercial shops along the roadside also are closed down. Very few numbers of private motorcycles and cars seem on the road.

Like in other groups' previous bandh, there is no one from NCP side to bar the vehicular on the road. District Police Office Kaski has said that there is no information of bad happenings in Pokhara. Nepal government has decided to ban on NCP activities on Tuesday. However the bandh was announced before that decision, demanding the release of NCP leaders and cadres who are in police custody.