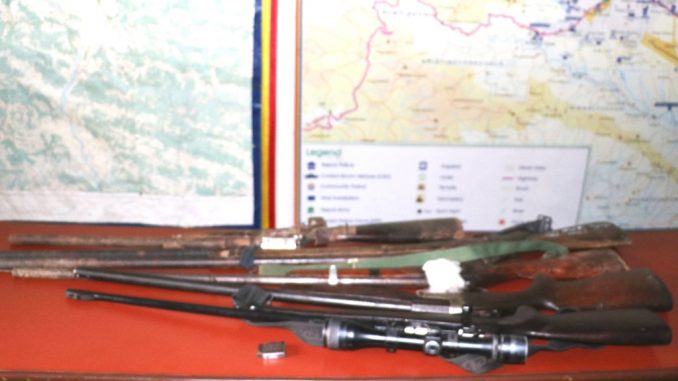 Pokhara—District Police Office Kaski has seized five set of guns from different parts of the district on Monday, informed police inspector Ganesh Subedi.

According to Subedi, DPO Kaski and Ilaka Police Office Sisuwa's joint police team also arrested four persons for allegedly possessing those weapons illegally. According to information that police team was mobilized in Rupa Municipality- 7 and Sauryabas following the tipoff about those weapons and persons.

Arrestees are Narayan Bahadur Gurung, 55 from Rupa- 7, Dil Bahadur Gurung, 48 from Talbesi, Suresh Gurung, 45 of Tilkhoria and Man Bahadur Thapa Magar from same area. Narayan was found with a 2 bore rifle. Dil allegedly possessed a short gun. Similarly, Suresh found with two home made guns and Man found with a homemade gun. Further investigation is undergoing, DPO Kaski said.