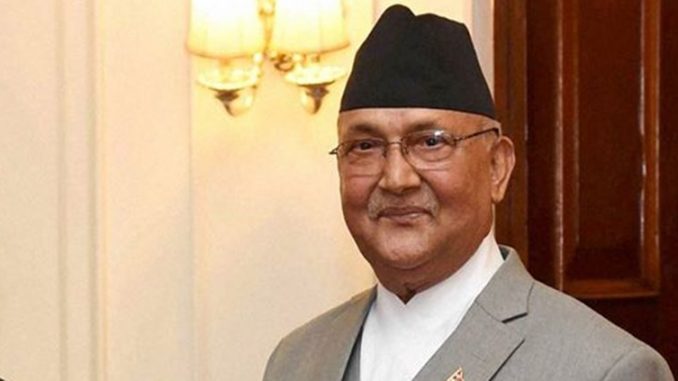 Pokhara—Prime Minister KP Sharma Oli said that the some selfish elements were trying to spread the gloominess among the people. So, he cautioned the countrymen to be awared from those elements.
'At a time when there is being prepared ground to hold the tasks as per the people expectation', PM Oli added- inappropriate and improper efforts are being hatched which are condemnable. He further claimed that some are trying to thwart the upcoming investment summit to be held in Nepal after 1.5 month.
Speaking in a program organized at home ministry today, PM Oli claimed that some forces want to put the nation in dark era by attacking the hydro electricity projects. He was pointing to the recent attack in Arun III hydel project where some construction equipment had been torched. 'This is totally a terrorist act', PM said such acts could not be tolerated.