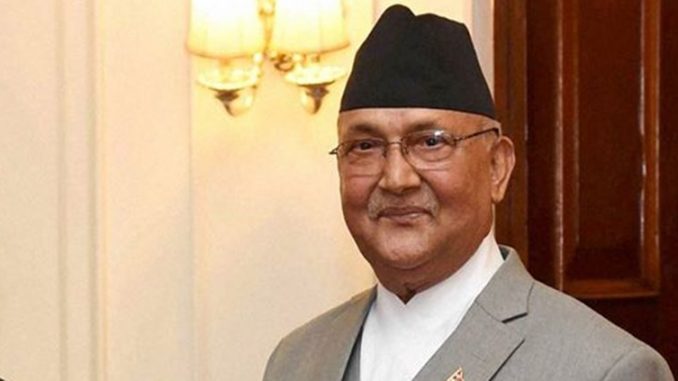 Pokhara—Prime Minister KP Sharma Oli said that the government is walking a step ahead to meet its goal of prosperity. Addressing the meeting of House of Representatives this afternoon, PM Olid claimed that the government is working with solid initiation and solid plan to achieve the solid development.
Saying that there must not be ruling party and opposition for development works, PM Oli urged the opposition Nepali Congress to go hand in hand with the government for the development of nation. He also claimed that the government won't discriminate in the implementation of budget and police in the country.
Presenting the some development indexes in the parliament, PM Oli claimed that his government displaced 113 tuins (rope ways) among 187. At the same time PM also claimed that the 10km of 12 km Bheri Babai diversion has been completed and East-West Railway DPR also has been prepared. Similarly, the East-West Highway would also be upgraded as four lane road.
PM Oli expressed his dissatisfaction over the criticism from opposition sides. 'Nepal Police have achieved 96 percent success in crime control but the criticisms come showing certain unsolved cases like Nirmal's rape and murder', PM Oli said.