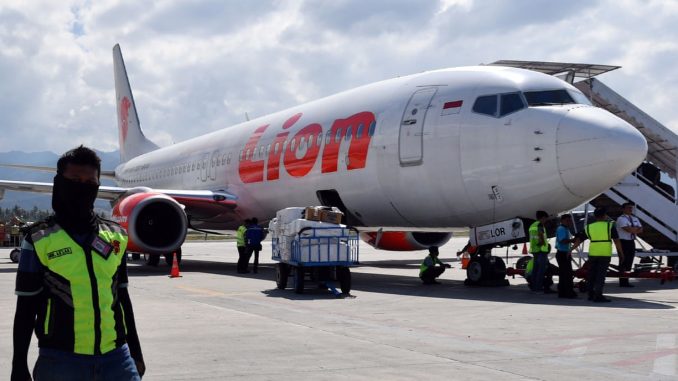 Jakarta—Boeing 737 of Lion Air with 188 persons on board has crashed in the sea after few minutes of its take off from the Indonesian Capital- Jakarta today. The flight JT 610 was flying to Pangkal Pinang which is the main town in the island of Bangka Belitung.
The brand new Boeing 737 MAX 8 lost contact with ground control after 13 minutes of it take off. It has not been said whether the any passenger is survived the incident or not. "The plane crashed into water about 30 to 40m deep," Search and Rescue Agency spokesman Yusuf Latif told AFP news agency.
"We're still searching for the remains of the plane." According to information given in a news conference, the plane was being travelled by 178 adults, one infant and two babies, two pilots and five cabin crews. The plane left Jakarta at 06.20 local time on Monday and was flying for Depati Amir Airport and was scheduled to touch down after an hour of take off.
The pilot had asked to return to Jakarta's Soekarno-Hatta airport, the head of Pangkal Pinang's search and rescue office, Danang Priandoko, told local news outlet Kompas.t the crisis centre at Jakarta airport. The head of Indonesia's disaster agency, Sutopo Purwo Nugroho confirmed the plane crash and has tweeted picture which he said showed debris and personal belongings that came from the aircraft and had been found floating in level of sea.