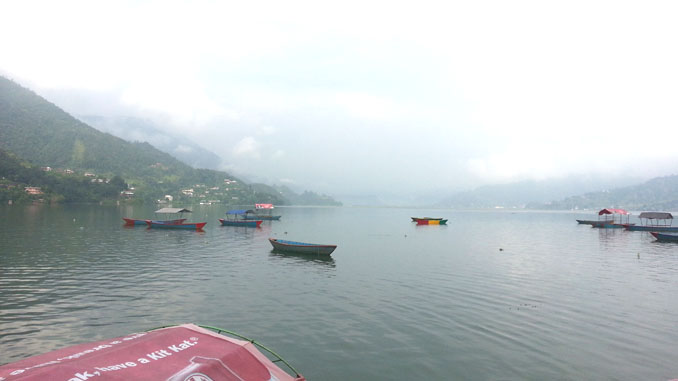 Pokhara—Another teenager girl found dead in Pokhara on Monday. The dead body of 18-year-old Susmita Lamichhane of Pokhara Metropolitan- 22, Pumdi Bhumdi was found in Phewa lake this morning, District Police Office Kaski confirmed.
The 10 grader school girl of Chhorepatan Secondary School was missing since Sunday night and has been believed of jumping into Phewa Lake at mid night. According to DPO Kaski DSP and spokesperson Rabindraman Gurung, her bag and cellphone have been found in lake bank in Damside of Pokhara.
It has been learnt that she had texted her brother and one of the friends at 12 pm. According to family source, she had left her home at around 4 pm that day, saying that she was going to attend a birth day party in friend's home. DPO Kaski has started the investigation of the incident right after pulling out of her body.
It has not been known whether it is a suicide or murder case. Similarly, 10-day ago, one 10 grader school girl of Sublime Boarding School Deepa Kunwar, 18, of Putalibazaar Syangja also was found dead near Phewa Dam on August 17. Her body was taken out by Armed Police Force team.